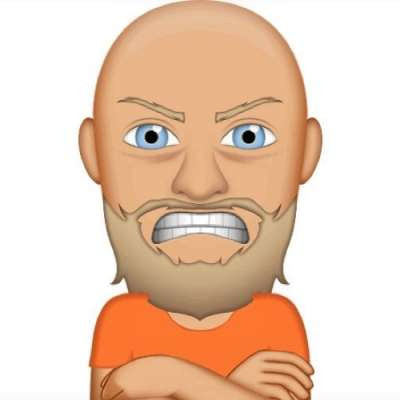 Is The Polymer80 Channel Gun Fixed?
489 Views
Is The Polymer80 Channel Gun Fixed? I'm back out at the range to find out. I ended up doing the same thing with this that I did with the serialized frame that is sporting the bad ass Swampfox Optics Wolverine and Liberty. It seems to be running OK for now and I'll be running some more ammo through it when I can get some and put one of my other optics on it.

🔴Hit that subscribe! https://bit.ly/2N7LJQf

Like, Comment, and Share!

💲Check out my Amazon list of items I use and recommend:
https://amzn.to/2SOCYyy
*As an Amazon Associate, I earn from qualifying purchases*

🎥If you're a content creator, consider adding TubeBuddy: https://www.tubebuddy.com/OBNXS1

If you like my content, please consider supporting me on
💲Patreon - https://www.patreon.com/obnxs1

💲Visit my Spreadshirt store: https://shop.spreadshirt.com/obnxs1
💲Visit my Teespring store: https://teespring.com/obnxs1-logo?d3345e3e8c

Get all your 2A news and action alerts:

Gun Owners of America - https://www.gunowners.org/current-action-alerts/
Second Amendment Foundation - https://www.saf.org/
NRA-ILA - https://act.nraila.org

You can also find me at:

🔎Website - www.obnxs1.com
📸Instagram - https://www.instagram.com/obnxs1/
👥Facebook - https://www.facebook.com/OBNXS1/
🐦Twitter - https://twitter.com/OBNXS1
🎥Full30 - https://www.full30.com/channels/obnxs1
🎬Gunstreamer - https://gunstreamer.com/@OBNXS1
🎥GunTube - https://www.guntube.org/channel/OBNXS1
💬GunChannels - http://gunchannels.com/profile/obnxs1

Credit: Adam Lewis
Contact: obnxs1live@gmail.com
Mail: OBNXS1
PO Box 561
Stokesdale, NC 27357

#OBNXS1 #Polymer80 #Swampfox

🎧Music Courtesy of TeknoAXE: https://www.youtube.com/user/teknoaxe

📝DISCLAIMER: My videos are strictly for documentary, educational, and entertainment purposes. Imitation or the use of any acts depicted in these videos is solely AT YOUR OWN RISK. All work on firearms should be carried out by a licensed individual and all state and federal rules apply. I (including YouTube) will not be held liable for any injury to yourself or damage to your firearms resulting from attempting anything shown in any of my videos. I may endorse a specific product and this video but it is not an attempt to sell you a good or service. I am not a gun store and DO NOT sell or deal in firearms. Such a practice is heavily regulated and subject to applicable laws. I DO NOT sell parts, magazines, or firearms. These videos are free to watch and if anyone attempts to charge for this video, notify me immediately. By viewing or flagging this video you are acknowledging the above.
Show more