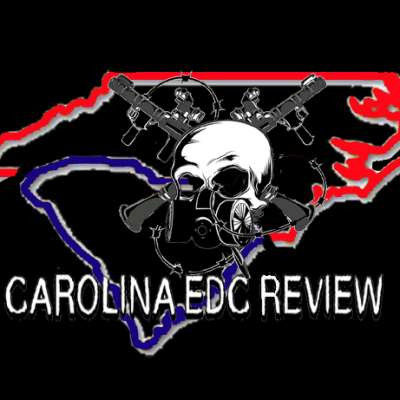 lynx defense | Ankle Medical Kit
69 Views
Use code "CAROLINAEDC" for 10% off link below:
https://lynxdefense.com/shop/m....edical/ankle-medical

Lynx Defense has crafted the premium trauma kit that will allow concealment of medical supplies.

The ankle medical kit is the most comfortable way to carry trauma supplies everywhere you go. The ankle trauma kit is the perfect carry addition for law enforcement, fire, EMS, and anyone who wants to be prepared for major hemorrhage.

This video and description contains affiliate links, which means that if you click on one of the product links, we'll receive a small commission.

Please go to my webpage for coupon codes and savings from many companies, click the link below:

https://carolinaedcreviews.wix....site.com/carolinaedc

Upgrade your barrel and slide from Blacklist Industries:
Use code "CAROLINAEDC" for $10 off orders over $100

Grab an IFAK or medic from Mymedic:
"CAROLINAEDC" saves 15% off
http://bit.ly/2RHvdeb

Grab a glock slide from Rockslide USA:
Use code "CAROLINAEDC" get free shipping on all orders

Use "CAROLINAEDC" for 10% off at Angry Bear Arms on Fiber optics handgun sights

Use "CAROLINAEDC" for 10% off at XS SIGHTS on night sights

Grab a binary trigger from franklin armory:
Use code "CAROLINAEDC" save 10% off

Check out Je-Machine Tech:
use code "EDC15" for 15% off

Get deals everyday or week from Palmetto State Armory:
http://bit.ly/2Fb06CP

Looking for Utility knife check out Giltek and use coupon code "CAROLINAEDC" for 10% off:
https://gil-tek.com/

Get the braza bro keychain knife and EDC gear from bastion :
http://bit.ly/2pdQPyY

Support the channel by buying a T-shirt or Hoodie from Forged from Freedom:
http://bit.ly/2P39mt9

Subscribe to Alpha Outpost "CAROLINAEDC" for 10% off, first box is free:
http://bit.ly/2ABcKss

If you like to send me your products for review:
P.O. Box 264
Forest City, NC 28043

Follow me on Instagram at:
@Carolina_edc_review
Back up IG account:
@carolina_edc_review2

Facebook : https://www.facebook.com/CarolinaEDCReview/

#carolinaedcreview #lynxdefense #anklemedicalkit

DISCLAIMER: my videos are strictly for documentary, educational, and entertainment purposes only. Imitation or the use of any acts depicted in these videos is solely AT YOUR OWN RISK. All work on firearms should be carried out by a licensed individual and all state and federal rules apply to such. I (including YouTube) will not be held liable for any injury to yourself or damage to your firearms resulting from attempting anything shown in any our videos. I do not endorse any specific product and this video is not an attempt to sell you a good or service. I am not a gun store and DO NOT sell or deal in firearms. Such a practice is heavily regulated and subject to applicable laws. We DO NOT sell parts, magazines, or firearms. These videos are free to watch and if anyone attempts to charge for this video notify us immediately. By viewing or flagging this video you are acknowledging the above.
Show more