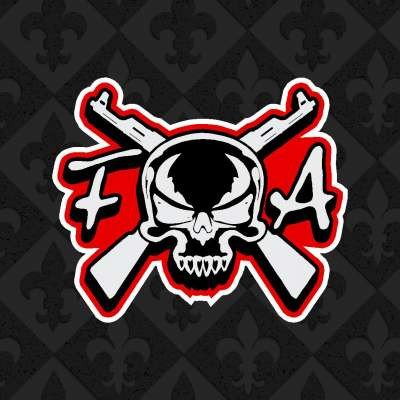 Review Arsenal AK 5.56 SLR106F
331 Views
Review Arsenal AK 5.56 SLR106F

Out of the box it also came with an oil bottle and sling.

Import, 5.56 NATO caliber, stamped receiver, chrome lined hammer forged barrel, bayonet lug, 24mm muzzle brake, cleaning rod, accessory lug, Mil. Spec. polymer furniture with stainless steel heat shield handguards, left-side folding (Warsaw Pact Length) Buttstock, and U.S. made double stage fire control group.

caliber: 5.56 x 45 mm (.223)
total length: (with Compensator) 937 mm (36 7/8 in.)
folded length: (with Compensator) 695 mm (27 3/8 in.)
barrel length: 415 mm (16 1/4 in.)
rifling: 6 grooves
twist rate: 1 in 178 mm (7 in.)
weight w/o magazine: 3.31 kg (7.3 lbs.)
muzzle velocity: 910 m/s (2,985 fps)
effective range: 500 m (550 yds)
maximum range: 1,350 m (1,480 yds)
rear sight range: 800 m (875 yds)


http://www.fatalattractionz.com

http://www.facebook.com/fatt336

http://stores.ebay.com/fatalattractionz


Disclaimer:
Videos on this channel are for entertainment purposes only. You may or may not have the same results. Use of the information on this channel is AT YOUR OWN RISK. Fatal Attractionz will NOT be held liable for any use or misuse of the information shown in ANY of our videos.
Show more