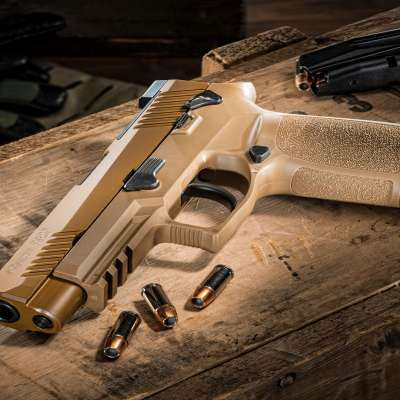 The Remington Model Seven Scout Rifle Project Continues, ROBAR Companies
59 Views
In the continuation of our Remington Model Seven Project, we go to the Robar Companies to continue the build with a new Custom Made Scout Mount, the installation of the PT&G Bottom Metal and Skinner Sights Rear Sights.

Save on your Brownells Order http://www.avantlink.com/click.php?tt=ml&ti=2203&pw=242165

Save at Cabela's and support the show click here: http://bit.ly/2IMcoTQ


#GSR, #Remington, #ModelSeven, #ScoutRifle, #PT&G, #SkinnerSights, #Magpul, #ROBAR


Thank you for watching Gun Stock Reviews. Please visit our website at www.gunstockreviews.com, for more exclusive content. Please visit our Patreon Page at www.patreon.com/GunStockReviews, your contributions would be greatly appreciated and would help us grow our selections and frequency in our videos.
Show more