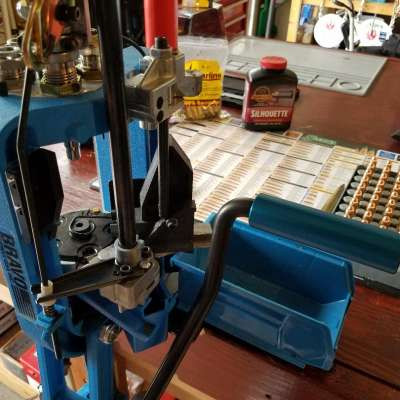 WBR, Video 94, Redding T7 Turret, Changing the Turret Station
141 Views
In this video I change the Redding Reloading Turret Station out for the second of the two. After watching this video you will have a solid overview of how this system works. God bless and thanks for watching. Highboy

https://www.paypal.com/donate/?token=ZHVEK0hgWa-gN3DT_90RhKFNhMNBobcHhzonDrCRpNvgcyEChVNybkNxxle-1MRY6mUtZW&country.x=US&locale.x=US

By clicking on the link(s) below and making any purchase through the link(s) you are supporting my channel and it is greatly appreciated.

http://www.avantlink.com/click.php?tt=cl&merchant_id=855e0b56-67a2-40d0-aa2b-a0764ca94489&website_id=18703646-a32c-4a6c-add7-e0e362a44da1&url=https%3A%2F%2Fwww.brownells.com%2F

***WARNING*** Seek professional instruction before attempting to reload ammunition otherwise you may harm someone else or yourself.

Join me on Facebook:
https://www.facebook.com/group....s/2011421259076530/?
Show more