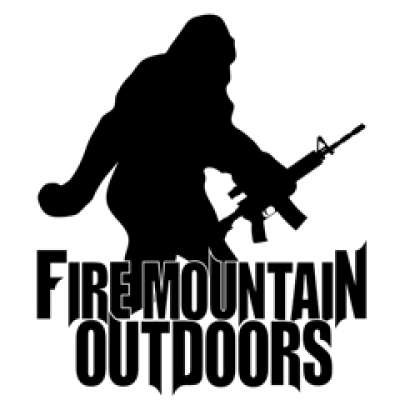 Indian Creek Designs BFD Blast Forwarding Device - Review
13887 Views
http://www.firemountainoutdoors.com
http://www.facebook.com/firemountainoutdoors

While muzzle device blast shields and flash cans are nothing new in the shooting industry, The Indian Creek Design BFD (Blast Forwarding Device) is unique and unmatched in its ability to allow the user to utilize virtually ANY muzzle device from today's most popular muzzle brakes to the venerable A2 flash hider, and still be able to re-direct concussive forces that occur downrange.

Muzzle brakes are particularly punishing to both the shooter and any individuals in the vicinity as they spread a wide pattern of concussive shock and flying particulate as they do what they are designed to, to combat recoil.

The more effective the muzzle brake is at combating recoil means the more punishing the surrounding concussive blast is. This leads to range buddies not wanting you to shoot with you, spouses and children who no longer want to shoot with you, and generally being shunned by those near you on the range, let alone on your entry team or in any other tactical situation.

Enter the ICD BFD.

Designed to fit over any 1" or smaller outside diameter muzzle device, the BFD takes the exhaust from the muzzle device and directs it downrange after it has done its duty in reducing recoil.

While the BFD is in no way a sound suppressor, it also directs the harshest sound waves away from the shooter and the firing line in the same manner as the blast waves are redirected. Various testers and users have found that the need for multiple levels of hearing protection are reduced while using the BFD.

The ICD BFD has been extensively tested in various configurations, with various muzzle devices, and on a myriad of calibers up to and including the 7mm Remington Magnum with excellent results.



The Indian Creek Design BFD is available in black type III hardcoat anodize to fit 1/2"-28 and 1/2"-36 muzzle devices as well as for 5/8"-24 and 14mm muzzle devices. It weighs 2.6 ounces. The O.D. is 1.49" and OAL is 3.1." Maximum projection when mounted is 2.5." Made in U.S.A.
Show more