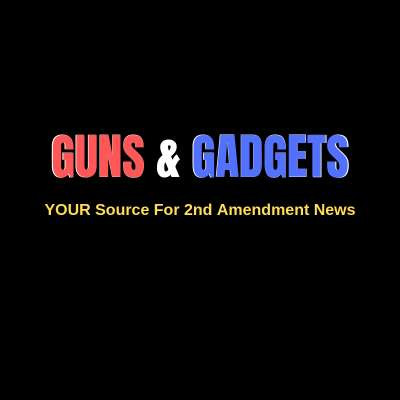 A Pro-2A Group Backs Anti-Gun Bill?!?!
338 Views
A Pro-2A Group Backs Anti-Gun Bill?!?!

First Off: THANK YOU to EVERYONE who has been of assistance during my family's time of need!! It has been a very humbling experience!!

From The American Joe Show, to High Impact Vlogs, to Hickok45, to American Gun Chic, to Kotaboy32, to The Daily Shooter, to each and every GoFundMe donor, to everyone who sent their condolences...THANK YOU!!!!

The New York State Rifle and Pistol Association's President, Tom King, was quoted in a piece that made it appear he was FOR a ban on 80% lowers and the ability to purchase AR parts.

The NY Attorney General has already launched an attack on these items, typically termed "Ghost Guns".

————————————————
GRAB GUNS & GADGETS GEAR
————————————————
https://shop.spreadshirt.com/GunsGadgets/all
https://teespring.com/stores/gunsgadgets

———————————————
SUPPORT GUNS & GADGETS
———————————————
https://www.subscribestar.com/guns-gadgets
https://www.patreon.com/GUNSandGADGETS
paypal.me/JaredYanis

————————————
Affiliate Links & Codes
————————————
Gun Owners of America: http://gunowners.org/GunsGadgets
Get a 1-year membership for only $15 ($5 OFF - I get no kick-backs)
OpticsPlanet: http://bit.ly/2Qfi0Fx
5% OFF Coupon: Gadgets5
USCCA: https://bit.ly/2Zgq258
Ceratac: https://www.ceratac.com/?Click=32857
Blackout Coffee Company: http://www.blackoutcoffee.com?p=Hy_CHqJr4
10% OFF Coupon: GNG10
Olight: https://olight.idevaffiliate.c....om/idevaffiliate.php
10% OFF Coupon: Gadget10
Lynx Defense: https://lynxdefense.com?ref=445
Trigger Fanatics: https://www.triggerfanatics.co....m/?rfsn=2756080.5061
10% Off Discount Code: GG10
Condition1 Cases: https://www.condition1.com
10% OFF Coupon: Gadgets10

————————
SOCIAL LINKS
————————
FACEBOOK: https://www.facebook.com/GunsGadgets
INSTAGRAM: https://www.instagram.com/guns_and_gadgets
TWITTER: https://twitter.com/jyanis
GUNSTREAMER: https://gunstreamer.com/@Guns_and_Gadgets
BITCHUTE: https://www.bitchute.com/channel/3jlYXpfaDjHa/

Business Inquiries: info@gunsngadgets.com
©Guns & Gadgets Media

Disclaimer: The materials available through Guns & Gadgets Media (including any show, episode, guest appearance, etc. appearing within) are for informational and entertainment purposes only.
The opinions expressed through this video are the opinions of the individual author.

Fair Use: In the rare instance I include someone else's footage it is covered in Fair Use for Documentary and Educational purposes with the intention of driving commentary and allowing freedom of speech.
Show more