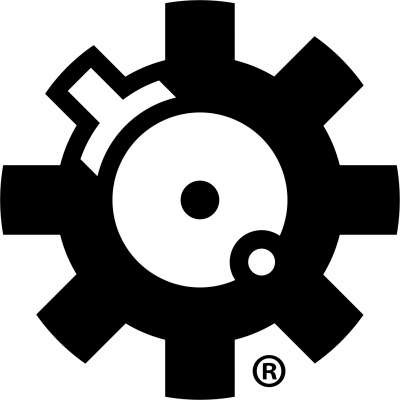 [ARFCOM News] Vet Wrongly Red Flagged +Â AWB DEFEATED IN VIRGINIA! + WY Ends Defenseless Victim Zones
27 Views
Check out ARFCOM's Teespring Store:
https://teespring.com/stores/arfcom

Follow Us!
Instagram: https://www.instagram.com/ar15com/
Twitter: https://twitter.com/ar15com/
Facebook: https://www.facebook.com/ar15com/

In this edition of ARFCOM News:

- VA Bill 961 defeated by DEMOCRATS?!?
https://www.washingtonexaminer.....com/washington-secr

- Joe Biden accidentally says "assault weapons" not enough.
https://bearingarms.com/cam-e/....2020/02/10/biden-hel

- Michael Bloomberg 2015 audio clip defending "˜stop and frisk,' throwing minority kids against wall
https://www.foxnews.com/politi....cs/bloomberg-stop-an

- NYPD officers targeted in 'assassination' attempts
https://www.nbcnews.com/news/u....s-news/new-york-poli

- Canadians push for even more gun control
https://www.thepostmillennial.....com/parliament-petit

- Veteran red flagged in case of mistaken identity
https://www.fox13news.com/news..../red-flag-laws-mista
(court filing document hosted here)
https://www.scribd.com/document/422404484/Jonathan-Carpenter-of-Osceola-County-Florida-Firearms-Rights-Taken-Away-Over-Mistaken-Identity-Redacted#fullscreen&from_embed

- Wyoming bill deletes "Gun Free Zones"
https://www.ammoland.com/2020/....02/wyoming-2020-bill

NICS Gun Sales Numbers Up 19% for January; 85% Jump in Virginia Alone
https://www.guns.com/news/2020..../02/06/nics-gun-sale


Events:

GUNS SAVE LIVES EVENT
Thursday, February 20th 10:00 AM "" 1:00 PM
Utah State Capitol
https://utahgunexchange.com/category/uge-event/

Lobby Day at the Iowa Capitol
By Iowa Firearms Coalition
2020-02-27
10:00 - 11:00
Iowa State Capitol Building
https://membership.iowafc.org/event-3737235

Rally for our Rights
Loveland,CO
Sat, February 29 1-3 pm
https://www.facebook.com/events/170203140954767/

6th Annual 2A Rally - Hold The Line
By Women's Defense League of NH
Saturday, March 14, 2020 at 12 PM "" 2 PM EDT
New Hampshire State House
https://www.facebook.com/event....s/new-hampshire-stat

2 Amendment rally(IGOLD- ILLINOIS GUN OWNERS LOBBY DAY) on Wednesday, April 1st 2020. Sponsored by the Illinois State Rifle Association
https://www.isra.org/Events/An....nualEvents/iGOLD.asp

RALLY DAY
Tuesday "" April 7, 2020 "" 10 A.M. to NOON
Missouri State Capitol, First Floor Rotunda, Jefferson City
http://www.missouricarry.com/rallyday/

March For Our Rights 3
Saturday, April 18, 2020 at 12 PM "" 4 PM PDT
Washington State Capitol
1500 Jefferson St SE, Olympia, Washington 98504
https://m.facebook.com/events/....s/march-for-our-righ

Constitutional Rally -2020
By We the People
Lincolnton Ga.
April 25th 2020
https://1776wethepeople.com/

#ARFCOM #News #RedFlag #AWB #GunControl

No firearms, ammunition, or firearm accessories are offered for sale in the video, description, or comments. There are no links in the description or in the video to sites where firearms, ammunition, or firearm accessories are available for sale.

This video does not contain, portray, or condone violence, nudity, sexual acts, profane language, hate speech, scams, fraud, deceptive marketing, or any other content in violation of YouTube policy.
Show more