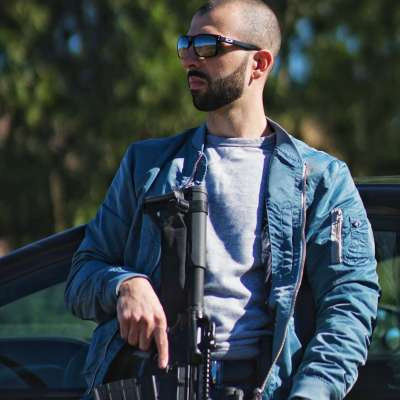 Best EDC Carry Belt? Kore Essentials (X1 Buckle)
136 Views
This is a review of the Kore Essentials X1 Buckle Black Leather Carry Belt. This is a high quality better for covert Everyday Carry (EDC). It is highly adjustable without the use of belt hole. It fits snug around the waist and looks like a formal to casual belt. It is 1.5" wide and 24" to 44" in length (XL up to 54"). Comes with a 30 day money back guarantee and 1 year warranty.

Amazon Links:
Kore Tactical Belt https://amzn.to/2PJDLzO
Kore Nylon Web Track Belt (with beer opener) https://amzn.to/36ui4de

https://www.koreessentials.com

LIKE, SHARE, and SUBSCRIBE!
Back Up Channel: https://www.youtube.com/channe....l/UCvYFQQl3lgxroDa6Q
IG: @WeRunGuns
https://www.patreon.com/WeRunGuns

I am an Amazon associate which means I receive a small commission if you purchase ANYTHING through the Amazon link at no cost to you. You still pay the same price as going through the main page, but it helps me out. Please LIKE, SHARE, and SUB if you enjoyed. Thank you for your continued support.
Show more