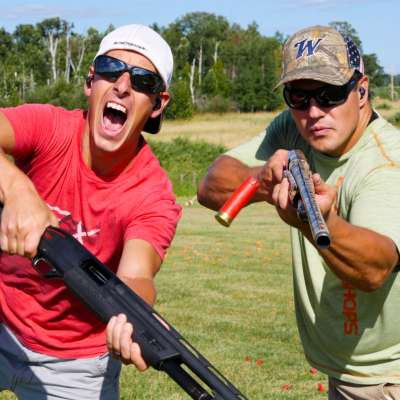 Best of Crush a Clay Challenge | Gould Brothers
93 Views
Best of Crush a Clay Challenge: This summer we asked y'all to find fun, unique, or challenging ways to crush a clay pigeon. We had a ton of fun making our #crushaclaychallenge videos and we loved to see the videos that others put out as well. In this video, we highlight some of our favorite crush a clay challenge shots from this year.

Congrats to the winner of the crush a clay challenge and the $1000 REEDS gift card, Evan Craig!

Comment below, should we do #crushaclaychallenge again next year?
Show more