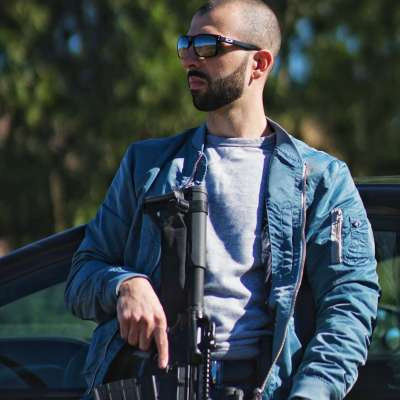 Bravo Concealment Holster Review (OWB)
424 Views
Here I review 3 types of holsters offered by Bravo Concealment including an AR Mag holster, Glock 19 with Surefire X300 Ultra holster, and a double magazine pouch. All are Outside the Waistband (OWB) and utilize belt loops for a secure fit. The retention is adjustable and the quality is superb. This is serious equipment that can be used professionally, for training, or even Everyday Carry (EDC). They do sell Inside the Waistband (IWB) holsters if you are looking for the best concealment with minimal printing.

https://www.bravoconcealment.com/

Amazon links:
Bravo Concealment AR-15 / M4 Magazine Holster https://amzn.to/2x2gIW0
Glock 20 21 30 41 Double Magazine Holster https://amzn.to/2CIeQrA
Bravo Concealment: Glock 19 23 32 TLR1-HL OWB BCA Light Bearing Gun Holster https://amzn.to/2CIo2fx
Aker Leather Concealed Carry Gun Belt https://amzn.to/2zhCZnh

Consider supporting the channel on http://www.patreon.com/WeRunGuns

Instagram: @WeRunGuns

I am an Amazon associate which means I receive a small commission if you purchase ANYTHING through the Amazon link at no cost to you. You still pay the same price as going through the main page, but it helps me out. Please LIKE, SHARE, and SUB if you enjoyed. Thank you for your continued support.
Show more