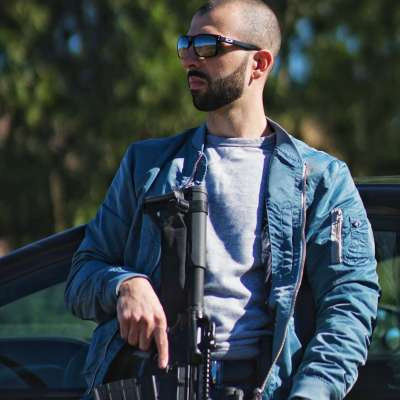 CAA MCK (Micro Conversion Kit) for Glock | Discount Code
623 Views
This is an overview of the new MCK (Micro Conversion Kit) for Glock. It is the improved 2019 version of the original CAA Micro RONI. It is a light weight pistol stabilizer offering improved accuracy, a spare magazine holder, and various upgrades from the original Micro RONI.

DISCOUNT CODE: "WERUNGUNS" to get 5% off any order at https://caagearup.com

In this MCK review, I fire the Glock 20 (10mm) / Glock 21 (45 Auto) version along with the new Kriss Vector Mag-Ex2 Extension 10MM Magazine. The more popular Micro Conversion Kit (Glock 17, Glock 19/ 19X/ 22/ 23/ 31/ 32/ 45) is also available for the same price fitting Gen 3, 4, and 5 Glock models.

Amazon Link:
Magpul Summit Range Glasses https://amzn.to/2LhpA0x

Ammo² is now providing ammo for the channel, check them out! https://ammosquared.com/
Video produced and edited by @BasPhotoCreative
Back Up Channel: https://www.youtube.com/channe....l/UCvYFQQl3lgxroDa6Q
IG: @WeRunGuns
https://www.patreon.com/WeRunGuns

I am an Amazon associate which means I receive a small commission if you purchase ANYTHING through the Amazon link at no cost to you. You still pay the same price as going through the main page, but it helps me out. Please LIKE, SHARE, and SUB if you enjoyed. Thank you for your continued support.
Show more