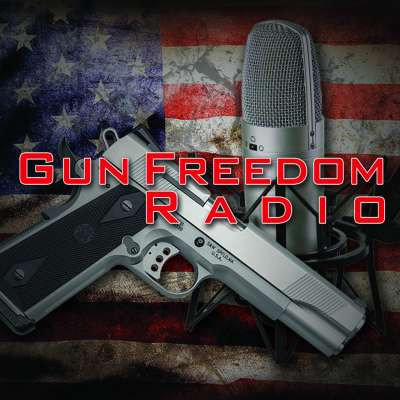 Celebrate & Protect the 2nd Amendment Event 2019 - Jeff Knox
143 Views
Jeff Knox of The Firearms Coalition & GunVoter.org
"Why Parents Should Care About the 2A"

The event was held on February 16, 2019:

Join Riders USA and Gun Freedom Radio for our annual 2nd Amendment, Right to Keep & Bear Arms rally at the Arizona State Capitol on February 16th. Bring your family, friends, flags, signs and unwavering American pride to celebrate our God given rights. Great lineup of speakers and vendors. We will be raffling off many door prizes and and a brand new Head Down Firearms - Provectus PV13 Semi Automatic Rifle in 5.56MM as the grand prize. Rally is 12:00-2:00 pm. Family friendly event.

Confirmed Speakers Include:

Cheryl Todd - Gun Freedom Radio Host "" Gun Freedom Radio & AZFirearms
"Ordinary Warriors"
Jeff Knox "" The Firearms Coalition & GunVoter.org
"Why Parents Should Care About the 2A"
David Kopp - Arizona Citizens Defense League, Inc. AZCDL
"What We Do Today Matters TOMORROW"
Merissa Hamilton "" Gun Rights Advocate & Domestic and Sexual Abuse Survivor"Gun Rights are Victims' Rights"
Carrie Lightfoot - The Well Armed Woman, LLC "Women's Empowerment"
Kelly Townsend - AZ House Rep Mesa 16
"The Importance of Individual & Local Involvement in Protecting Our Values & Rights"
Dr Charles Loftus "" Professor at ASU
"Resisting the Pied-Piper Call Of 'Well-Meaning' & "˜Common-Sense' Gun Laws"
Alan M Gottlieb - Second Amendment Foundation
"Help Those Who Fight for Your Rights"
Brandon Tatum "" Turning Point USA
"Reaching the Next Generation"
Dr. Lance Hurley - Founding Fathers Ministry
"Why Does The Bill Of Rights Matter"
Show more