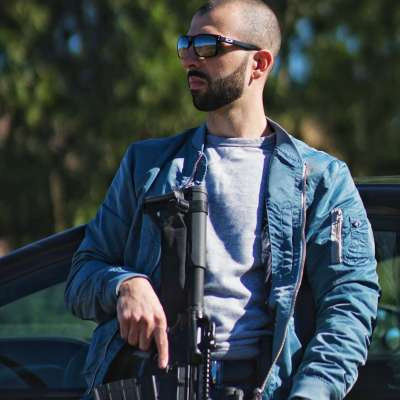 Choosing a Holster for Concealed Carry (EDC)
196 Views
Here I discuss the pros and cons of different style holsters including appendix carry, ankle carry, and six'o clock carry. I discuss the differences between kydex holsters and leather holsters (hybrid holsters). Listed below is each holster I discussed with the Amazon link.

Raven Concealment Eidolon Holster: http://amzn.to/2FEp2Td
Raven Concealment OWB: http://amzn.to/2tWnqym
Galco Kingtuk: http://amzn.to/2tR7M7s
SHTF Gear Holster (CZ P09): http://amzn.to/2tT0jF2
Multi holsters Magazine Pouch: http://amzn.to/2HDqamk
Multi Holsters Holster: http://amzn.to/2tRb0YC
DeSantis Superfly (LCP): http://amzn.to/2FUBXQb
Concealed Carrier Ankle Holster (LCP): http://amzn.to/2DwUA7n

Like this content? Consider supporting me on Patreon where you will get exclusive access to unpublished videos, behind the scenes, coupons, and the satisfaction of supporting pro-freedom content.

https://www.patreon.com/WeRunGuns

I am an Amazon associate which means I receive a small commission if you purchase ANYTHING through the Amazon link at no cost to you. You still pay the same price as going through the main page, but it helps me out. Please LIKE, SHARE, and SUB if you enjoyed. Thank you for your continued support.
Show more