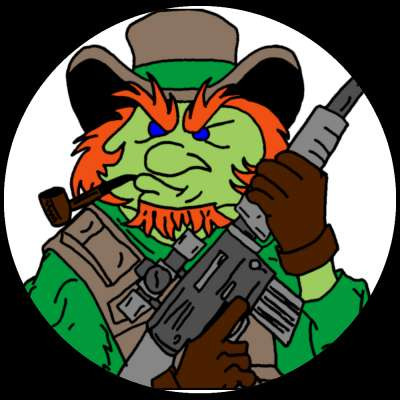 CloverTac Lawn Chair Chat - Road To 1,000 - More On Braden's Latest "Conversation" Vi
359 Views
CloverTac Lawn Chair Chat - Road To 1,000 - More On Braden's Latest "Conversation" Video

CloverTac Homepage
http://www.clovertac.com

CloverTac On Patreon
https://www.patreon.com/clovertac

CloverTac On GunChannels
http://gunchannels.com/clovertac

CloverTac On Facebook
https://www.facebook.com/clovertac/

CloverTac On Twitter
https://twitter.com/CloverTac

Thank you for being a loyal friend to the
CloverTac channel!

CloverTac is an East Texas based firm
dedicated to education with all things
related to firearms. In particular we strive
to reach current and potential youth
shooters as well as those adults interesting
in joining the pro firearm community. It is
our goal to spread this knowledge in hopes
that it is passed on to others interested in
the community as well as future generations,
in other words "Chain Fire Freedom'

CloverTac also assists and support various
businesses related to the firearms and
outdoor industry by way of reviews,
interviews promotion, advertising, testing,
research & development, etc. If your company
would like our help in any of these areas
please do not hesitate to contact us.
Show more