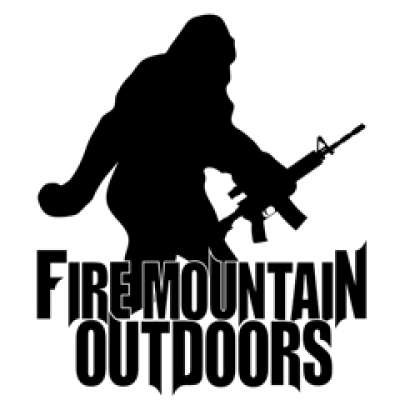 CQB optics - Aimpoint vs EOTech vs Acog
1822 Views
This is just a quick POV comparison of some CQB optics that we had at our disposal.

We started from the most affordable option all the way to some of the most expensive.

- BSA
- Vortex Strikefire
- Redfield Counterstrike
- EoTEch HGS
- Aimpoint CompM4
- Trijicon Acog

If you have a specific optic you'd like to see a a more in depth review of, or a comparison of two shown, let us know.

ACOG TA31, 4x32 Scopes with Red Dual Illumination & BAC. Features Dual Illumination (Fiber Optic provides daylight illumination and tritium illuminates reticle at night). The reticle ranges out to 800 meters for 5.56(.223 cal).

- Magnification: 4x
- Objective Size: 32
- Bullet Drop Compensator: Yes
- Length: 5.8"
- Weight: 9.9oz
- Illumination Source: Fiber Optics & Tritium
- Reticle Pattern: Donut
- Day Reticle Color: Red
- Night Reticle Color Center: Red
- Calibration: 0.223
- Eye Relief: 1.5
- Exit Pupil: 8
- Field of View (Degrees): 7
- Field of View @ 100 yards (ft): 36.8
- Adjustment @ 100 yards (clicks/in): 2
- Mount Comes With Carry Handle
- Housing Material: Forged Aluminum

EoTech XPS2
Shortest model sight yet! This sight is smaller and lighter than the other HWS sights and runs on a single 123 battery. With the new single battery configuration, the XPS allows more rail space than ever, leaving more room for rear iron sights, magnifiers or NV mount. Smaller, lighter and always fast; the XPS series is a great compact option for your platform.


Single transverse 123 battery to reduce sight length
Shortened base only requires at most 2 3/4 inch of rail space
Battery cap and latch are eliminated and replaced with a simple O-ring, tethered cap; better sealing is achieved
Average battery life at brightness level 12 is roughly 600 hours
The XPS2 is not Night Vision compatible, for Night Vision compatibility see the XPS3 sights.

Aimpoint CompM4
The finest sight Aimpoint has ever produced and the current issue of the US Army's CCO (Close-Combat-Optic). High position battery compartment allows for easy switch access when the optional 3x magnifier is employed. Includes a complete QRP2 Mount w/AR15 spacer. Displays a smaller 2MOA aiming dot.
Aimpoint Scope Quick Review
magnification: 1X
scope weight: 11.8 ounces w/mount
sight length: 4.7 inches
scope finish: matte black
mount interface: QRP2 finger attach - included
scope dot size: 2 MOA
battery type: (1) AA

Vortex Strikefire
Magnification Range: 1X
Dot Size: 4 MOA
Exterior Finish: matte black
Rail Mounting System: Built-In Picatinny/Weaver
Field of View: unlimited
Eye Relief: unlimited
Parallax: free of parallax past 50 yards
Impact Point Correction: 1/2 MOA
Length/Width/Height: 6.1" / 1.45" / 1.5"
Weight with Mount: 7.2oz
Remount Return to Zero: 1 MOA
Internal Sealing: Fogproof System
Submersible Waterproof:: yes
Night Vision Compatibility: yes
Battery: (1) CR2032
Battery Life: 4600 hours on Low Setting
Battery Life in NVD: 4200hours
Brightness Settings: Adjustable Red & 1 NVD setting
Warranty: Vortex limited lifetime*

Redfield Counterstrike
Redfield's non-magnifying (1x) Counterstrike optic is designed specifically for operation on flattop AR-15 rifles with no front sight tower. It features a user-selectable red or green 4 MOA dot, plus a belly-mounted aiming laser to give you plenty of sighting versatility in any targeting situation. Zero the center dot at a longer distance, set the laser for short ranges, and you're ready for whatever comes your way! Both aiming points may also co-witness to give you extra assurance. The center dot features 11 brightness-intensity settings and 2 night-vision compatible settings to keep it visible in the brightest or dimmest light. Integral mount secures the optic firmly to a Picatinny rail. 5.9" OAL, 14.8 oz. 90 MOA adjustment range; ½ MOA click value.
Show more