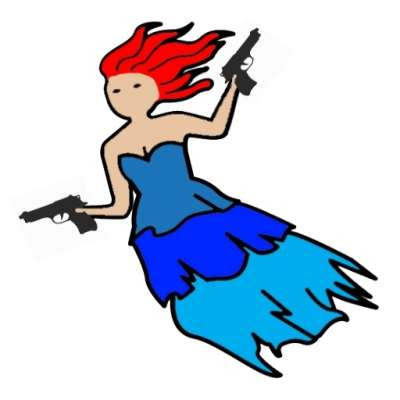 Don't Call The Man, Be The Man With Switchpod // Episode 28 For The Love Of Guns
65 Views
We are supported by our viewers and readers. Please consider supporting us on Patreon or using our affiliate links on our website so that we can continue to produce content.

One thing that I believe in is that we should be expanding our knowledge and skills. Also, we should be passing them on to others. 

I call Switchpod my content creator brother from another mother. He is a person that I really look up to because we have very similar thoughts. When I thought about don't call the man, be the man... Switchpod immediately came to mind. 

You can reach Switchpod at:

https://juxxi.com/channel/switchpod

https://www.instagram.com/switchpod200aj/




Our Affiliate Sponsor for this episode is JSD Supply. Learn a new skill of creating your own firearm (while you can). They have just about everything you need for building your own 80% firearm! If you want to see the work that I have completed using JSD Supply products, visit www.trb.fyi/jsd

Use our affiliate link below before you go shopping to help us bring additional content. It will not cost you anything more than you were already going to spend, but your purchase will bring additional content. 

Don't forget to sign up for my newsletter to see more content and what I am up to. you can sign up at https://trb.fyi/newsletter/ 




*** You can support my work by ***

♦ Shop our Amazon Store: https://www.amazon.com/shop/theroguebanshee

♦ TRB Newsletter Signup: https://trb.fyi/newsletter/

♦ Primary Arms: https://alnk.to/apNjfm8

♦ Check out our SWAG Store: https://bit.ly/2SpVCj3

♦ Become a Member of #TeamBansh here: https://bit.ly/3cQQYzo

♦ TRB AFFILIATES AND DISCOUNT CODES: https://linktr.ee/theroguebanshee 

-------

Social Media

Website https://www.trb.fyi

Instagram https://www.instagram.com/theroguebanshee

Facebook https://www.facebook.com/TheRogueBanshee

-------

-------

Gear that I run

Computer https://www.amazon.com/shop/theroguebanshee?listId=28W3UO8YXBKY3

Studio https://www.amazon.com/shop/theroguebanshee?listId=2LISYK2A6DTTC

Camera and Mic https://www.amazon.com/shop/theroguebanshee?listId=24PJH5W612YLL

My 3d Printer setup https://www.amazon.com/shop/theroguebanshee?listId=1UL6S39TFWX53

-------

-------

Credits The Rogue Banshee Original Content Credit:

Jason Schaller jschaller@trb.fyi

-------

The products (videos, articles, pictures. etc.) available through The Rogue Banshee (including gear, tools, products, etc. that are featured, seen or used) are for informational and entertainment purposes only. All activities are completed in accordance with all local, state and federal regulations, as well as in a safe manner in approved locations with professional supervision. Affiliate Disclaimer: In accordance with the rules and regulations set by the FTC, The Rogue Banshee is an affiliate marketer for several companies.
Show more