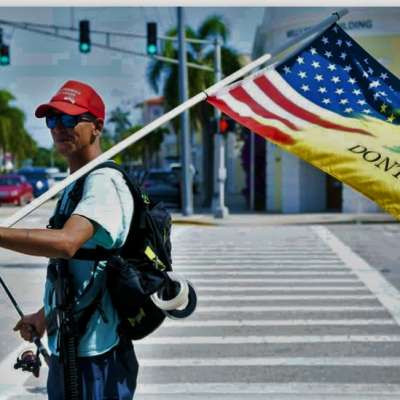 Elect KW Miller for Congress in District 18, Let's Drain The "RINO" Brian Mast Out Of Office
724 Views
KW Miller Campaign Website

http://www.florida18thdistrict.com

Facebook Campaign Link

https://www.facebook.com/florida18thdistrict/

KW Miller is a Conservative, Strong Second Amendment Advocate, and Firm Constitutionalist!

KW Miller is pulling a majority of the 18th District Independent Voters, in addition to large portion of registered Republicans underneath the "Conservative and Constitutionalist Umbrella", a group long disenfranchised with the "Establishment".

LESS TALK, MORE ACTION!
"Let's focus on the task at hand for the 18th District. It is a serious job and the duties and oath of office are clear and concise. The Oath of Office to the Republican Party and the Oath of Office to Defend the Constitution are not flexible, nor open to interpretation", KW Miller.
Show more