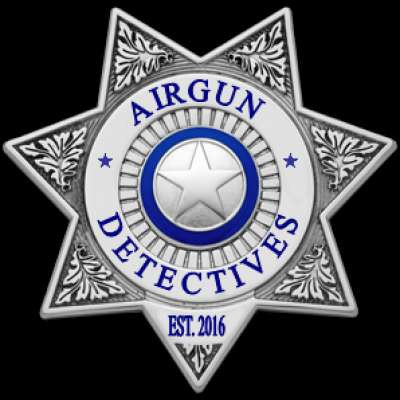 Hatsan BT Big Bore Carnivore QE SL "Full Review" by Airgun Detectives
52 Views
We take a close look at the Hatsan Big Bore Carnivorer PCP Air Rifle in .35 Caliber. This classic has been around a few years and was one of the first larger caliber air rifles every produced. We matched this with the "NEW" DISCOVERY OPTICS 5-25 X 56 Scope. We give you a close-up on this optics as well and show you the overall performance of the Big Bore. #staytunedforairgundetectives
*Note all airgun demonstrations and displays are conducted in a safe environment, on a range, specifically designed for "Airguns"

BUCK-RAIL WEBSITE https://buck-rail.com/?aff=3
"NEW" AGD Hats https://airgundetectives.com/product-...
Airgun Detectives https://airgundetectives.com/
Gen-2 Bipod Kit https://airgundetectives.com/product/gen-2-side-mounted-bi-pod-kit/
AGD T-Shirts https://airgundetectives.com/product-category/t-shirts/

(As an Amazon Associate AGD earn a small commission from qualifying purchases which helps support the channel, and cost you nothing, Thank You!)

Discovery Optics https://amzn.to/3U3Afzx
Hatsan BT Big Bore Carnivore QE SL (Best Price) https://amzn.to/40Un99Q
H&N Grizzly .35 Cal https://amzn.to/3Gb5Idc
JSB Exact .35 Cal https://amzn.to/3ZzJXdW
Lyman Trigger Gage https://amzn.to/3zxmzlP
Lyman Shooting Bag https://amzn.to/2TLJt8B
Lyman Match Bag and Jack https://amzn.to/3xuDGCO
Splatterburst Targets https://amzn.to/3zKrNcX

DISCLAIMER: This video is meant for educational & documentary purposes only. All work on airguns and airgun accessories should be carried out by a proficient licensed professional. Airgun Detectives Channel nor YouTube will be held liable for any injury or damage resulting from attempting to duplicate anything shown in this video. Airgun Detectives Channel is not a store. We do not sell airguns, airgun parts, or airgun equipment directly from this viewing channel. By viewing this video, you are acknowledging the contents of this disclaimer.
Show more