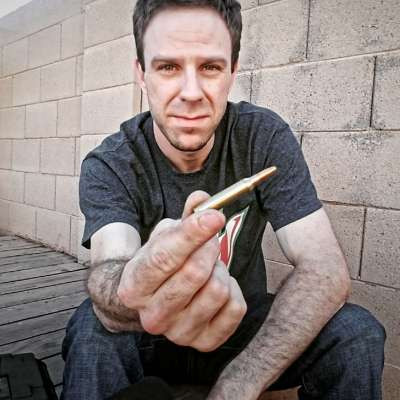 How to Clean a Glock // ADVICE Nobody Gave You.. ...(w/ Links & Codes)
622 Views
I want to share some Advice Other YouTubers Never Gave You How to Clean a Glock.

We're going to cover the basics of Cleaning your Glock, Polymer 80 Glock Build, or any other striker fired pistol.

I'm also going to share a piece of Advice that I havent heard any other PewTuber mention before.


★★★ MY AMAZON TOP 50 ★★★
https://www.amazon.com/shop/tacticaltoolbox

CLEANING SUPPLIES USED


5% OFF Shooter Lube – Code TTB

► http://bit.ly/2s62vad



Otis Ripcord

► https://goo.gl/Z4chVC





Bench Block

► http://bit.ly/2IoyNlr

or

► https://amzn.to/2IHWvN4





GunFu Gun Cleaning Matts and Patches // Code TTB5 5% OFF!

► https://goo.gl/noMXa5



Brass Brushes

► https://amzn.to/2GCquEZ


😛 My Camera Gear
----------------------------------

My Favorite Camera
► http://amzn.to/2GyEVXZ

My Backup Camera
► http://amzn.to/2F2OrVb

Gimbal
► http://amzn.to/2ErwGMz

Super Sharp Lens
► http://amzn.to/2EsDcmd

My EDC Lens
► http://amzn.to/2EQPFny

My Small Tripod
► http://amzn.to/2GEVssM

My Main Tripod
► http://amzn.to/2GHpbB6

Drone
► http://amzn.to/2EwAU5X
Action: Append to video descriptions: "DISCLAIMER: Our videos are strictly for documentary, educational, and entertainment purposes only. Imitation or the use of any acts depicted in these videos is solely AT YOUR OWN RISK. All work on firearms should be carried out by a licensed individual and all state and federal rules apply to such. We (including YouTube) will not be held liable for any injury to yourself or damage to your firearms resulting from attempting anything shown in any our videos. We do not endorse any specific product and this video is not an attempt to sell you a good or service. We are not a gun store and DO NOT sell or deal in firearms. Such a practice is heavily regulated and subject to applicable laws. Our Videos Don't include any instructions on manufacturing firearms, assembling parts, or installing prohibited accessories like bumpstocks, gatling triggers, auto sears or any accessory that allows a firearms to simulate full auto fire. Our Videos Don't link to any websites that sell firearms or firearms accessories. This video also doesn't contain any discount codes, nor does this video promote the sale of firearms, bumpstocks, gatiling triggers, binary triggers, auto sears, magazines with a capacity greater than 30 rounds, or any other item on YouTube's list of prohibited items listed in their Community Guidlines. We DO NOT sell parts, magazines, or firearms. These videos are free to watch and if anyone attempts to charge for this video notify us immediately. By viewing or flagging this video you are acknowledging the above. Fair Use: In the rare instance we include someone else's footage it is covered in Fair Use for Documentary and Educational purposes with intention of driving commentary and allowing freedom of speech. "
Show more