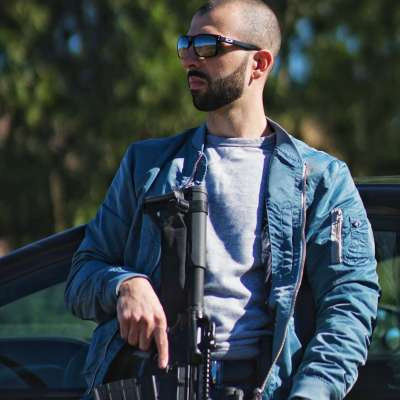 Introduction to Smith & Wesson Revolvers (Frame Sizes J, K, L, N)
113 Views
Lets through my uncles gun collection and discuss/shoot various Smith and Wesson frame sizes including the J frame, K frame, L frame and the N frame in 357 Magnum. We explore the history behind them, various real world applications, and relevancy in today's market. We also discuss the difference between buying a performance center revolver over the standard models.

DISCOUNT CODE: "WERUNGUNS" to get 5% off any order at https://caagearup.com

Amazon Link:
Magpul Summit Range Glasses https://amzn.to/2LhpA0x

Ammo² is now providing ammo for the channel, check them out! https://ammosquared.com/
Back Up Channel: https://www.youtube.com/channe....l/UCvYFQQl3lgxroDa6Q
IG: @WeRunGuns
https://www.patreon.com/WeRunGuns

I am an Amazon associate which means I receive a small commission if you purchase ANYTHING through the Amazon link at no cost to you. You still pay the same price as going through the main page, but it helps me out. Please LIKE, SHARE, and SUB if you enjoyed. Thank you for your continued support.
Show more