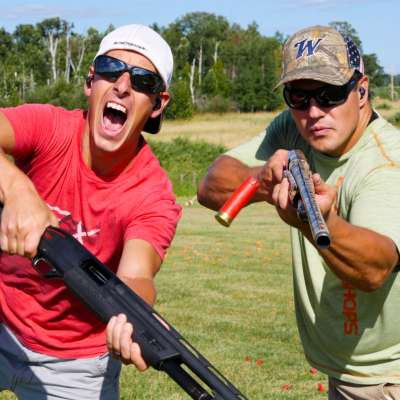 Just Breathe - Shoot 2 Thrill #9
105 Views
Trick Shot – Aaron attempts to split a playing card using a .22 pistol from a push up position.

Pro Tip – Steve talks about the importance of good breathing control when it comes to precision shooting.

Better Brother – Steve and Aaron go head to head to see who can sprint to the firing line and split a playing card in the least amount of time.
Show more