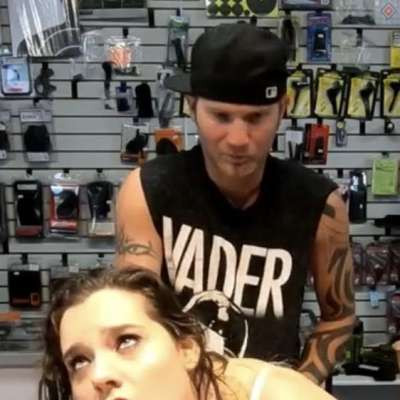 Justin Ervin's Dad Speaks Out!
103 Views
#DLD #DLDafterDark #DLDhardware #Independence

Speak with Mrs. CRS and Dark from DLD After Dark about what life has been like after the trial. Matt was found guilty of 4 out of 8 Felony charges and is currently scheduled to be sentenced on 07/31/22

You can currently support Matt/CRS by shopping at OnlyTacticalFans.com or contributing to their Give Send Go at GiveSendGo.com/FreeCRS

This video was made by me. I am an enthusiast. There's nothing really special about me other than I like to learn, tag along and we can learn together.
I may not get everything right, but that is a part of learning and if I do get something wrong I will make a correction.

Givesendgo to support freedom and Crs and family
http://autokeycardtwo.com/

Shopify Merchandise Store
https://onlytacticalfans.myshopify.com

Amazon Store
https://www.amazon.com/shop/cr....sfirearms?fbclid=IwA

To donate to PayPal for channel
https://www.paypal.com/donate/?cmd=_s-xclick&hosted_button_id=4VKLBFHYNHL2Q

Patreon to gets updates and help support channel.
https://www.patreon.com/CRSFirearms


Second Amendment War Chest
https://www.givesendgo.com/2AWarChest


Join this channel to get access to perks:
https://www.youtube.com/channe....l/UCSto1DYV1gEMGjmvd

Crs
P.O Box 223
Coloma, WI 54930

Understand I'm not a lawyer nor have I played one in a movie the things I talk about in my videos are strictly for conversation or entertainment purposes only!
Show more