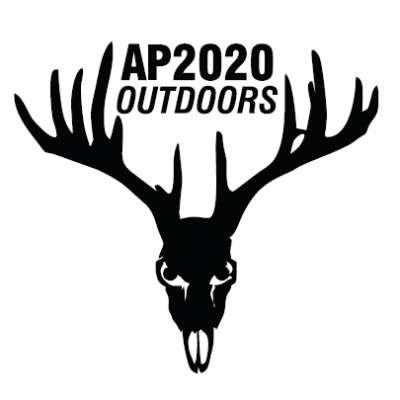 Lehigh Defense1st Night Texas Hogs 2017 45ACP 120gr XD 6PDK 92gr CC
1197 Views
AP2020 Merchandise https://ballisticink.com/collections/...
PLEASE SUPPORT AP2020 and Check out These Outdoor Links on Patreon: https://[a]www.patreon.com%2FAP2020_Outdoors[/a]
AP2020 Outdoors Amazon Storefront https://[a]www.amazon.com%2Fsh....op%2Fap2020out...[/a

Follow me on Instagram https://[a]www.instagram.com%2Farcherspara...[/a]
Copyrighted 2019 by AP2020 Outdoors Adventures, LLC

** Affiliate disclaimer: some of the above links maybe affiliate links, which may generate me a sales commission.
For example, my YouTube Gear listed above is in association with the Amazon affiliate program and I'm an Amazon associate. "

Patriot Patch Company, Coupon Code AP2020 to get 10% off
https://patriotpatch.co/discount/AP2020
PLEASE SUPPORT AP2020 on Patreon: https://www.patreon.com/AP2020_Outdoors
Follow me on Instagram https://www.instagram.com/archersparadox2020/

Copyrighted 2018 by AP2020 Outdoors Adventures, LLC
Disclaimer: My videos are for demonstration purposes only. Re-creation or duplication of my video's content by yourself will be done at your own risk.
AP2020 Outdoors Adventures, LLC will not be held liable for any injury to yourself, others, property, and/or damage to your equipment resulting from attempting to re-create any video content shown in my videos.
My videos are strictly for documentary, educational, and entertainment purposes only. Imitation or the use of any acts depicted in these videos is solely AT YOUR OWN RISK. All work on firearms should be carried out by a licensed individual and all state and federal laws apply to such. I (including YouTube) will not be held liable for any injury to yourself or damage to your firearms, archery equipment, and other equipment which projects an external device resulting from attempting anything shown in any of my videos. I am not a gun store and DO NOT sell or deal in firearms. Such a practice is heavily regulated and subject to applicable laws. I DO NOT sell parts, magazines, or firearms. I am not an ammunition manufacturer and thus DO NOT sell ammunition. These videos are free to watch and if anyone attempts to charge for this video notify myself immediately.

By viewing or flagging this video you are acknowledging the above.

Fair Use: In the rare instance I include someone else's footage it is covered in Fair Use for Documentary and Educational purposes with intention of driving commentary and allowing freedom of speech.
Show more