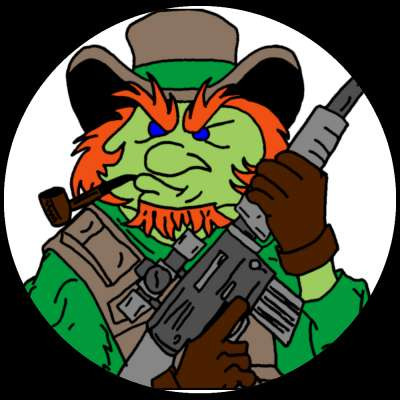 Mandalorian Rifle -IT WORKS- Star Wars Blaster
366 Views
Like most everyone on the planet I was blow away by the Disney+ release of The Mandalorian series. I particularly fell in love with the Mandalorian rifle. It is by far the coolest Star Wars blaster out there. So, I set out to create my own functioning replica of this icon sci-fi rifle.

#TacticalLeprechaun Approved Gear
Amazon Influencer Store
https://www.amazon.com/shop/clovertacpro

CloverTac Homepage
Shirts, Swag & More
http://www.clovertac.com

CloverTac On Patreon
The Best Perks On Patreon!
https://www.patreon.com/clovertac

Thank you for being a loyal friend to the
CloverTac channel! Go #FuddLyfe

----------
CREDITS
----------
CloverTac Productions Original Content
Credit: Christopher Dover
chris.dover@clovertac.com
Music Graciously Provided By
Violet Heart
http://www.violetheartmusic.com
Additional Music Credit
https://www.bensound.com/royalty-free-music
----------
SAFETY DISCLAIMER
----------:
All activity shown in our videos are done within an approved facility and under the supervision of a professional. Further, we observe all local, state and federal regulations.
Show more