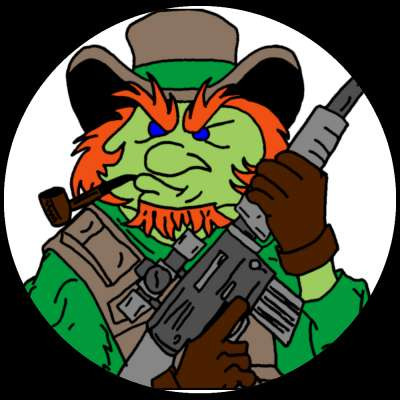 Michael Sodini, WTTA & Suicide Prevention Week
207 Views
If you know someone that might be struggling with thoughts of suicide please direct them to the resources available at https://walkthetalkamerica.org/ or call the Suicide Lifeline 800-273-8255 (TALK).

This is a replay for our Monday Podcast from Instagram. Tonight we talk with Michael Sodini From WTTA (Walk The Talk America), which is fitting because this week is National Suicide Prevention Week. You can always catch this podcast live every Monday at 8pm EST over on Instagram.

#TacticalLeprechaun Approved Gear
Amazon Influencer Store
https://www.amazon.com/shop/clovertacpro

CloverTac Homepage
Shirts, Swag & More
http://www.clovertac.com

CloverTac On Patreon
The Best Perks On Patreon!
https://www.patreon.com/clovertac

Thank you for being a loyal friend to the
CloverTac channel! Go #FuddLyfe

----------
CREDITS
----------
CloverTac Productions Original Content
Credit: Christopher Dover
chris.dover@clovertac.com
Music Graciously Provided By
Violet Heart
http://www.violetheartmusic.com
Additional Music Credit
https://www.bensound.com/royalty-free-music
----------
AFFILIATE DISCLOSURE
----------
In accordance with the rules and regulations set forth by the FTC, this message is two inform you that CloverTac Productions is an affiliate marketer for many different companies.
----------
SAFETY NOTICE
----------:
All activity shown in our videos are done within an approved facility and under the supervision of a professional. Further, we observe all local, state and federal regulations.
Show more