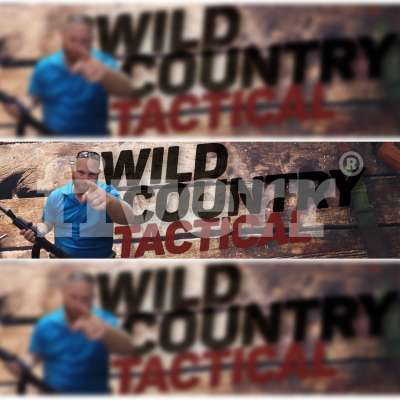 Mission First Tactical Mag Review. Are they better than Magpul mags?
205 Views
What's up folks? Got a review for Mission First Tactical Mag. I have been having problems with this mag for the last few months. It has been throwing/ popping ammo out of the mag. I would load it full and before I knew it there would be about 5-10 rounds that had popped out of it.I took it apart and looked couldn't find any defects as far as being broken, nothing! So I have emailed them and haven't heard back yet. But I will update on the status of this. So folks please Like, Subscribe and Share this video.

Mission First Tactical:
WARRANTY
We stand behind our product and strive for 100% customer satisfaction. If you are having a problem, or would like to request information on a return, you can contact us by email: info@missionfirsttactical.com or telephone: 267-704-0001.
We have a lifetime guarantee on all our products, and we would be happy to replace any broken item due to manufacturer defect. Please call the office and we will arrange for RA #, so that you can return the broken item. Once the broken item is received we will then ship the new item.

The other products that I have from Mission First Tactical are awesome products! Don't get me wrong, I just wanted to know what was up with this mag.

Share this video: https://youtu.be/KX7TVYRVb3A

Please Follow us on:
Instagram @wildcountrytactical
Facebook https://www.facebook.com/wildcountrytactical/

Subscribe to Wild Country Tactical's YouTube Channel:
https://www.youtube.com/c/Wild....CountryTactical?sub_


Products used in and for the filming of this.

Samsung Note 5
http://amzn.to/2ixBrNo

Tri pod
http://amzn.to/2we9NZ0

Video Editing Sony Vegas Pro14
http://amzn.to/2vg5EXf


Thank you for watching

Subscribe to Wild Country Tactical's YouTube Channel:
https://www.youtube.com/channe....l/UCajZXHr6PKMNEmAi7

Business Inquiries:
wildcountrytactical.com
wildcountrytact@gmail.com

Bomber Eyewear
http://www.bombereyewear.com/ Use Promo Code "KELLY20" to get 20% off.

Patriotic Pump Apparel
http://patrioticpump.com?aff=41 Use Promo Code "KELLY15" and get 15% off.

Back2Back Apparel
www.back2baclapparel.com Use Promo Code "B2BCOUNTRY" and get 15% off

Halfcocked Targets
https://halfcockedtargets.refersion.com/c/ef0b9e

RakAdx Gear
http://www.rakadx.com?aff=41


Thanks for the help TubeBuddy
https://www.tubebuddy.com/wct23

DISCLAIMER: This video and description contains affiliate links, which means that if you click on one of the product links, I'll receive a small commission. This helps support the channel and allows us to continue to make videos like this. Thank you for the support!
Show more