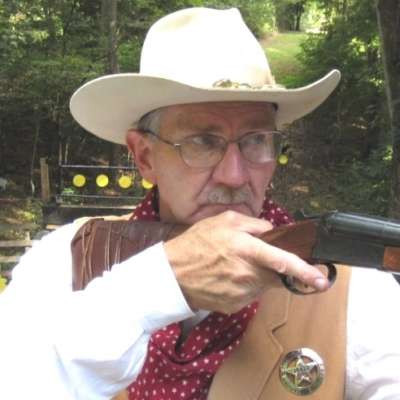 New Channel Direction
76 Views
John and I are long overdue on doing a "family" Vlog. Sorry we could not shut up a bit sooner, but you know how we are! :-) Yes, we're having a little fun, but I hope a few folks take something away from our ramblings, especially about the division among firearms owners.
Feel free to share other proposals that you think are particularly undesirable.
A few of the most serious bills being proposed are listed below:
HR 3999 "" Bans parts that increase the rate of fire of a semi-automatic firearm
HR. 4052- to prohibit transfer/possession of large capacity ammunition feeding devices
HR 3962 "" Bans online sales of ammunition
HR 3984 "" Repeals the Lawful Protection in Commerce law that would allow lawsuits against FFL's and manufacturers
Here's a link from reddit that somebody shared:
https://www.reddit.com/r/gunpo....litics/comments/76d1

------------------------

Please visit the Hickok45.com website and check out what the great folks who support us have to offer: BUD's GUN SHOP, FEDERAL PREMIUM, SONORAN DESERT INSTITUTE, APMEX, TALON GRIPS, & Ballistol: http://www.hickok45.com/supporters/
Please consider becoming a Gong Club member at our Patreon Page: https://www.patreon.com/hickok45
Hickok45 Store: https://www.bunkerbranding.com/pages/hickok45
Federal Premium: http://www.federalpremium.com/
https://www.facebook.com/federalpremiumammo
SDI (Sonoran Desert Institute): http://www.sdi.edu/
APMEX: http://apmex.pub/hickok45
Talon Grips: https://talongungrips.com/
Ballistol: https://ballistol.com/
UPCOMING "MEET & GREETS"
None scheduled at this time.
ALSO, ALL our videos are on GunStreamer.com:
https://gunstreamer.com/@Hickok45
The short FAQ Videos playlist will answer most questions you have.
Find us on Hickok45 Twitter and Facebook, as well as "therealHickok45" on Instagram.
NOTE: All shooting in our videos is done by professional shooters for instructional and entertainment purposes, with an emphasis on safety and responsible gun ownership. Do not attempt to copy at home anything you see in our videos. Firearms can be extremely dangerous if not used safely.
(Note: These descriptions were last updated on 8-7-19).
Show more