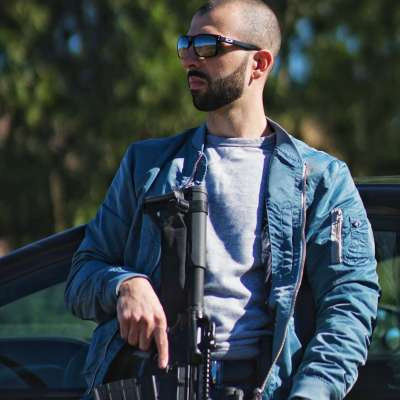 Nitecore MH25GT Review- 494 Yard Throw / 51,100 Candela! (Blinding Rifle Flashlight)
110 Views
Here I review the Nitecore MH25GT which has an incredible throw of 494 yards and 51,100 candela from an impressive 1000 lumens. It is rechargeable, IPX8 rated, and easily mounts to a rifle with Nitecore's gun mount and pressure pad tail cap.

Amazon Links:
MH25GT Flashlight: https://amzn.to/2DWQ6tE
Nitecore Gun Mount GM02 https://amzn.to/3064WYn
Nitecore Pressure Switch RSW1 https://amzn.to/2H8XxAb
DISCOUNT CODE: "WERUNGUNS" to get 5% off any order at https://caagearup.com

Ammo² is now providing ammo for the channel, check them out! https://ammosquared.com/
Back Up Channel: https://www.youtube.com/channe....l/UCvYFQQl3lgxroDa6Q
IG: @WeRunGuns
https://www.patreon.com/WeRunGuns

I am an Amazon associate which means I receive a small commission if you purchase ANYTHING through the Amazon link at no cost to you. You still pay the same price as going through the main page, but it helps me out. Please LIKE, SHARE, and SUB if you enjoyed. Thank you for your continued support.

Part Number MH25GT+USB
Item Weight 10.6 ounces
Product Dimensions 6.3 x 1 x 1.6 inches
Item model number MH25GT
Batteries 1 Lithium ion batteries required.
Size Medium
Color Black
Material Anodized Aluminum
Power Source battery-powered
Item Package Quantity 1
Type of Bulb led
Luminous Flux 1000.00
Performance Description 1000 Lumens
Certification ANSI-Rated
Included Components Batteries
Batteries Included? No
Batteries Required? No
Battery Cell Type Lithium Ion
Description Pile 2x CR123A or 18650
Assembled Diameter 1 inches

Best Rifle Flashlight?
Show more