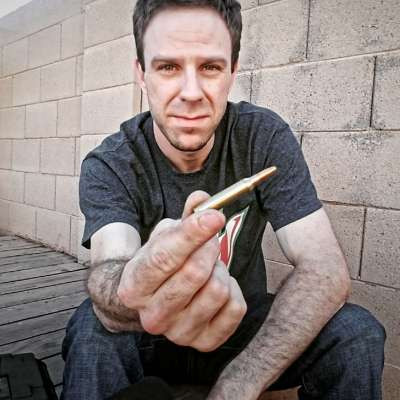 Pistol Upgrades for 2022: Most Important Things You Should Know
366 Views
Top 5 Handgun Upgrades for Concealed Carry. If you Everyday Carry, then chances are you might want to upgrade your carry gun. But choosing the best carry gun upgrades can be tricky.

Parts List and Special Codes Here
https://tactical-toolbox.com/t....op-5-handgun-upgrade

Pre-Order the Online Build Courses Here
Some Videos are already Live
https://ToolboxTutorials.com


Enter to Win a $5,000 Gift Card, a Blackout Defense Rifle, a Custom Glock 19, a Blackout Defense Zero Trigger Here & other goodies here.
https://bit.ly/3pV9lMy





Camera Gear I Use


My Favorite Camera
https://amzn.to/316tuWG

My Backup Camera
https://amzn.to/3FAp9K7

Gimbal
https://amzn.to/3pwsuV1

Super Sharp Lens
https://amzn.to/3EvSynG

My EDC Lens
https://amzn.to/3EtYltL

My Small Tripod
http://amzn.to/2GEVssM

My Main Tripod
https://amzn.to/3zbuBRy



Welcome to the Tactical Toolbox YouTube Channel. Today we're going over the Top 5 best carry gun upgrades or best Glock upgrades to do for your Carry gun.


On this channel we focus on providing brutally honest reviews about various firearms and upgrades. Whether it's choosing the Best AR 15 for the money, the best AR 15 Upgrades, best carry guns, or best Glock upgrades under 100.




This video is an unboxing and review only. Video was filmed on a bonified regulated "Outdoor Range" and in my office which is a controlled environment. There are no explanations or directions on how to build, assemble nor perform any modifications. And is used with a non modified semi automatic firearm. Furthermore this video does not contain any links for Purchase, nor does it contain any discount codes, This video abides by the Advertiser Friendly Guidelines, and the YouTube Community Guidelines.
Affiliate disclaimer: some of the above links maybe affiliate links, which may generate me a sales commission. For example, my YouTube Gear listed above is in association with the Amazon affiliate program and I'm an amazon associate.. "
Show more