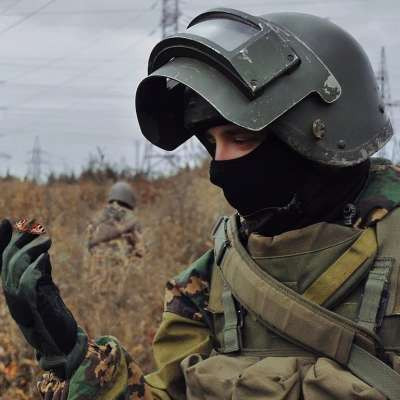 "Plastikov" 3D Printed AK Receiver
1499 Views
Because my accounts and such seem to keep getting taken down - I'll update contact info using headers. Disregard contact info in the comments, as it may be bad. Link should all be good - leave a comment or ping me if a link to files isn't working.

email me: ivanthetroll@protonmail.com
Twitter: @Det_Disp
Keybase: IvanTheTroll

This is the Plastikov 3D Printed AK Receiver. It is printed in PLA+, and build around an AMD65 kit. The receiver is split into two sections so that it can fit on an Ender 3 (and any 200x200x200 printer). The novelty of this build is that no rivets (or AK specific tooling) is needed - it relies on some M4 bolts (tight spec M4 bolts), 4.5mm rod, some M2.5 screws to affix the rail inserts. The only other non standard parts are the two aforementioned rail inserts - cut from a length of off-the-shelf rectangular steel tubing (and finished rails should eventually be sold by spookyrails.com).

Heat is a concern for the front receiver - after 40 - 60 rounds dumped the front trunnion can wiggle a little bit. But after cooling off the trunnion again becomes tight in place. So long as the front trunnion isn't melted, it should be able to endure many 40 - 60 round dumps without degrading enough to be a hazard. Obviously printing in PETG or a nylon would fair better, but I like to design for the lowest common denominator (PLA).


This is front receiver v5 mated to rear receiver v10. The rounds counts are as follows:
Front receiver v5: 568 (and counting)
Rear receiver v10: 120 (and counting)


Previous rear receivers failed:
Rear receiver v9: 200 (failure imminent)
Rear receiver v8: 120 (failure)
Rear receiver v7: 128 (failure)


Rear receiver v10 features a fiberglass patch heat welded to the rear of the receiver (just smushed into it with a soldering iron but heat welding sounds cool), as well as a 45 degree print angle (other receivers were upright). I'm hoping these updates will get the rear receiver over 250 rounds. The v11 rear receiver will remove the top rear trunnion pin hole (that's where the cracks were starting for the rear receivers that failed), and reinforce the printed rear trunnion support to take up the slack. v11 will be tested without fiberglass reinforcement as well, just to establish a baseline.
Show more