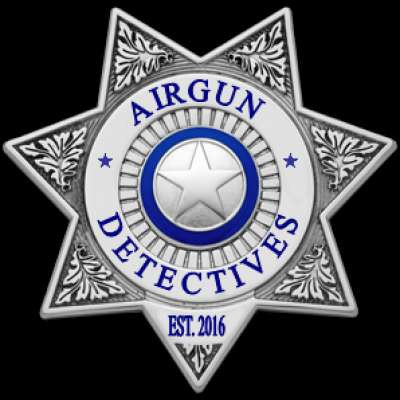 Rare & Unusual Airgun, Gamo Hunter 220, by Airgun Detectives
68 Views
For 2023, Airgun Detectives has a "Rare & Unusual Airgun Series" in which we feature uncommon and/or no longer manufactured airguns. We will showcase a different model airgun every month. Today, we are showing you the Gamo Hunter 220. This is a .177 caliber breakbarrel air rifle, that has a significant meaning in that it is over 30 years old, and my first breakbarrel.
#staytunedforairgundetectives
*Note all airgun demonstrations and displays are conducted in a safe environment, on a range, specifically designed for "Airguns"

"NEW" AGD Hats https://airgundetectives.com/product-...
Airgun Detectives https://airgundetectives.com/
Gen-2 Bipod Kit https://airgundetectives.com/product/gen-2-side-mounted-bi-pod-kit/
AGD T-Shirts https://airgundetectives.com/product-category/t-shirts/
BUCK-RAIL WEBSITE https://buck-rail.com/?aff=3
(As an Amazon Associate AGD earn a small commission from qualifying purchases which helps support the channel, and cost you nothing, Thank You!)
Gamo Swarm Maxxim G2 .177 Cal Multi-Shot Pellet Rifle https://amzn.to/410SV6c
RWS Diablo Pellets https://amzn.to/3XzuQ3e
H&N Baracuda FT 9.57gr https://amzn.to/3xmZWRb
RWS Meisterkugeln Professional Line https://amzn.to/3Iu7DLM
Hawke Vantage 3-9x40 AO Riflescope https://amzn.to/3ZcaQ8j
Lyman Trigger Gage https://amzn.to/3zxmzlP
Lyman Shooting Bag https://amzn.to/2TLJt8B
Lyman Match Bag and Jack https://amzn.to/3xuDGCO
Splatterburst Targets https://amzn.to/36fNbNI

DISCLAIMER: This video is meant for educational & documentary purposes only. All work on airguns and airgun accessories should be carried out by a proficient licensed professional. Airgun Detectives Channel nor YouTube will be held liable for any injury or damage resulting from attempting to duplicate anything shown in this video. Airgun Detectives Channel is not a store. We do not sell airguns, airgun parts, or airgun equipment directly from this viewing channel. By viewing this video, you are acknowledging the contents of this disclaimer.
Show more