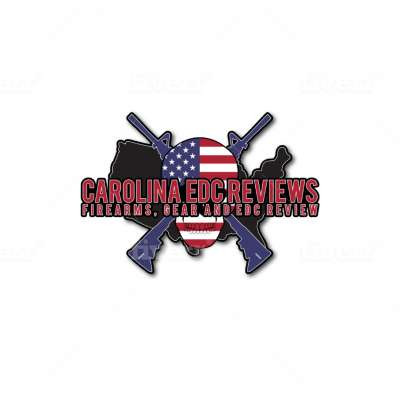 Razorback 1-6x24SFP Rifle Scope | Ozark Armament
79 Views
Buy one here:
https://www.amazon.com/Ozark-Armament-Razorback-Mil-Dot-Reticle/dp/B07XYFTDTN/ref=sr_1_25?dchild=1&keywords=ozark+armament&qid=1575500764&sr=8-25

Adjustable Magnification from 1x to 6x with throw lever
Mil Dot Illuminated reticle in both Red and Green
Push Lock turrets for easy and secure adjustments
Everything included to get your up and running. No extra mount needed!
Backed by our No B.S. Lifetime Warranty
The newest member in our Razorback line. Our 1-6x24 SFP rifle scope is ready for duty at a price that just can't be beat. Backed by our No B.S. Lifetime Warranty

Includes 1-4x24 Optic, optic mount, battery, flip up lens covers, mounting tools.
Model: 1-6x24SFP
Power: 1x-6x
Objective Diameter: 24
FOV (ft@100yds): 129.2-21.5
Parallax: ~.125
Eye Relief: 4-3.85
Reticle: Mil Dot
MOA/Click: 1/2
Waterproof: Yes
Fog Proof: Yes
1000G Impact Resistant: Yes
Weight: 1.1lb
Warranty: Lifetime No B.S. Warranty

Please check my Homepage for coupon codes and savings from many companies, click the link below:

https://carolinaedcreviews.wix....site.com/carolinaedc

This video and description contains affiliate links, which means that if you click on one of the product links, we'll receive a small commission.

If you like to send me your products for review:
P.O. Box 264
Forest City, NC 28043

Follow me on Instagram:
@carolinaedc_review

follow me on Twitter:
@CarolinaEDC_R

Facebook : https://www.facebook.com/CarolinaEDCReview/

#carolinaedcreview #ozarkarmament #razorbackscope

DISCLAIMER: my videos are strictly for documentary, educational, and entertainment purposes only. Imitation or the use of any acts depicted in these videos is solely AT YOUR OWN RISK. All work on firearms should be carried out by a licensed individual and all state and federal rules apply to such. I (including YouTube) will not be held liable for any injury to yourself or damage to your firearms resulting from attempting anything shown in any our videos. I do not endorse any specific product and this video is not an attempt to sell you a good or service. I am not a gun store and DO NOT sell or deal in firearms. Such a practice is heavily regulated and subject to applicable laws. We DO NOT sell parts, magazines, or firearms. These videos are free to watch and if anyone attempts to charge for this video notify us immediately. By viewing or flagging this video you are acknowledging the above.
Show more