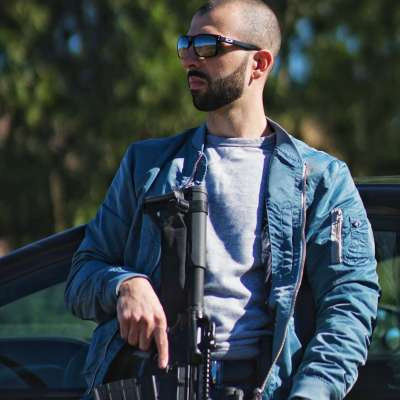 Rooftop Long Range Shooting to 500 Yards
81 Views
This is a component of a precision long range rifle shooting course done by Zulu Armoury. We learn to shoot from a position of cover. To see the complete video, click here: https://www.youtube.com/watch?v=0KAmkpGHnOs&t=1266s

Amazon Link:
Magpul Summit Sunglasses https://amzn.to/2LhpA0x

IG: @WeRunGuns
https://www.patreon.com/WeRunGuns
Back Up Channel: https://www.youtube.com/channe....l/UCvYFQQl3lgxroDa6Q

I am an Amazon associate which means I receive a small commission if you purchase ANYTHING through the Amazon link at no cost to you. You still pay the same price as going through the main page, but it helps me out. Please LIKE, SHARE, and SUB if you enjoyed. Thank you for your continued support.
Show more