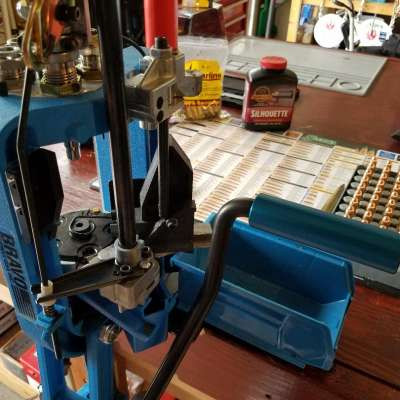 Ruger 10/22, Nikon P-Rimfire, Burris Zee Rings, Video 4: Burris Scope Ring Set Up
179 Views
Before purchasing scope rings verify with a local gun shop what your best scope ring option is. In this video I un-package the Burris Zee Rings and slide them into position removing the top rings. The tolerances between the Burris Zee Rings and Picatinny rail are incredibly tight. Normally, when lapping scope rings, the correct procedure is to tighten the base of the rings to the rail before lapping. However, with the Picatinny rail and Zee Rings there was no need to lap. Therefore, due to the tight tolerances I was able to tighten the top rings before the bases of the rings were tightened down and it did not seem to affect the installation and bore sight of either scope that I mounted. A quality Picatinny rail by a reputable company combined with the Burris Zee Rings are a great combination. God bless and thanks for watching. Highboy

https://www.paypal.com/donate/?token=ZHVEK0hgWa-gN3DT_90RhKFNhMNBobcHhzonDrCRpNvgcyEChVNybkNxxle-1MRY6mUtZW&country.x=US&locale.x=US

By clicking on the link(s) below and making any purchase through the link(s) you are supporting my channel and it is greatly appreciated.

http://www.avantlink.com/click.php?tt=cl&merchant_id=855e0b56-67a2-40d0-aa2b-a0764ca94489&website_id=18703646-a32c-4a6c-add7-e0e362a44da1&url=https%3A%2F%2Fwww.brownells.com%2F

***WARNING*** Seek professional instruction before attempting to reload ammunition otherwise you may harm someone else or yourself.

Join me on Facebook:
https://www.facebook.com/group....s/2011421259076530/?
Show more