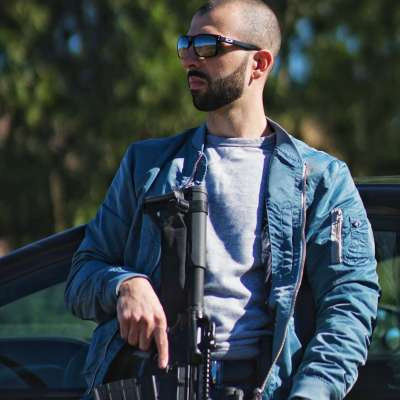 Ruger LCP II Cover 6 Gear Versatile Holster
486 Views
What is the best holster for the Ruger LCP2? As of now, the Cover6Gear leather holster has exceeded my expectations and is my go to. I used to pocket carry my Ruger LCP 2, but now I only appendix carry. The reason for this is that I can now holster this onto basketballl shorts when I'm feeling lazy. I used to only think pocket carry was possible with those, but this works perfectly for that and it gives me a much easier draw as opposed to drawing from the pocket. The reason is because of the leather. With a kydex holster, the retention would be too much for a holster without a belt. This works well and also keeps the gun in the same place for a consistent draw. I also like how the clip cant is adjustable and allows you to also tuck in your shirt. While I recommend always wearing a proper belt with a holster, this works just fine for those days you're feeling a bit lazier.

Find Your holster here: http://cover6gear.com/

Aker Concealed Carry Gun Belt (personal preference)
Amazon link: https://amzn.to/2s2dEqq

Check me out on Patreon.com/WeRunGuns

Instagram: @WeRunGuns

I am an Amazon associate which means I receive a small commission if you purchase ANYTHING through the Amazon link at no cost to you. You still pay the same price as going through the main page, but it helps me out. Please LIKE, SHARE, and SUB if you enjoyed. Thank you for your continued support.
Show more