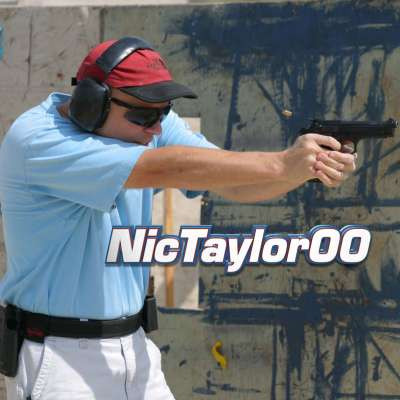 Ruger SR22 16+1 High Capacity Magazine Kit
63506 Views
Ruger Magazine Conversions: http://www.22LRupgrades.com

Visit our Store: https://www.taylor-tactical-supply.com

Please join me on Facebook for additional pictures: FaceBook - https://www.facebook.com/NicTaylor00

Twitter - https://twitter.com/nictaylor00

This magazine upgrade you will get an additional round in the Wingman kit. It allows for a 16th round in the magazine plus 1 in the chamber for 17 rounds in the gun. Additionally, our follower locks the slide back on last shot fired unlike the stock Wingman kit. Since the button on the factory magazine is removed when upgrading the magazine, the function of locking the slide open on the last shot fired is lost. The button on the side of the factory magazine is used to actuate the slide lock feature on the gun. This follower is designed to catch the bolt/slide itself and thus lock the slide back/open. This technique is used frequently on AR15 22lr conversion kits.

This kit come with follower and increased power magazine spring. This modification is not permanent and easily installs in minutes. YOU WILL ONLY GET 16 ROUNDS IN THE MAG WITH THIS KIT IF YOU HAVE THE WINGMAN. IT ONLY ADDS 2 ROUNDS TO FACTORY MAGAZINES.
Show more