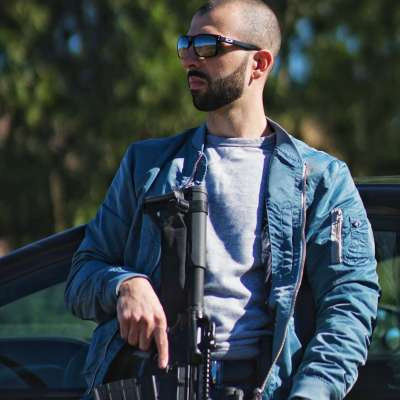 SAM7K ASR (Arsenal Suppressor Ready) Unboxing
681 Views
This is a new release product for 2019 for the Arsenal SAM7 line up. The Arsenal SAM7K has finally been released with a threaded barrel and a rear picatinny rail for accessories such as a brace for this pistol. IF you want to go the SBR route, it is now made easier after going though the proper paperwork with the BATFE. This model is very similar to the Arsenal SAM7K-44 but this one is guaranteed to have concentric threads so that you don't have baffle strikes. In my opinion, all of them should have been made with concentric threads so if you got the SAM7K-44, BEWARE! I did purchase this in combination with the Arsenal Branded Gemtech ARS30-1 .30 cal with quick mount, 19.5 oz, 7.5" long, with 14X1mm LH quick adaptor and 24X1.5mm RH quick adaptor. To my understanding, there were only 300 of these suppressor made and I bought the 295th. I also picked up some subsonic brown bear in 762 I'm looking forward to testing out so stay subbed. Included was also I QD sling loop which I didn't initially see in the box until after.

LIKE, SHARE, and SUBSCRIBE!
Amazon Links:
John Wick Pillow Cover https://amzn.to/2IKLY2n
Magpul Summit Range glasses https://amzn.to/2LhpA0x

Ammo² is now providing ammo for the channel, check them out! https://ammosquared.com/
Back Up Channel: https://www.youtube.com/channe....l/UCvYFQQl3lgxroDa6Q
IG: @WeRunGuns
https://www.patreon.com/WeRunGuns

I am an Amazon associate which means I receive a small commission if you purchase ANYTHING through the Amazon link at no cost to you. You still pay the same price as going through the main page, but it helps me out. Please LIKE, SHARE, and SUB if you enjoyed. Thank you for your continued support.
Show more