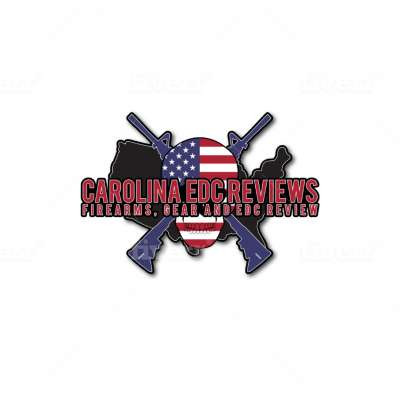 Sightmark | Core TX series 1-4x24 AR223 scope
309 Views
where to buy:
http://sightmark.com/product.php?item=666

Specifically calibrated for the .223, the Sightmark Core TX 1-4x24 AR-223 Riflescope sets the standard when taking close-medium range shots. Perfect for tactical operations, competition, target shooting or hunting, the Core TX 1-4x24 Riflescope features exposed, lockable turrets helping prevent loss of zero. Variable 1-4x magnification and a fine-etched bullet-drop-compensating (BDC) reticle, including adjustable red and green illumination, makes target acquisition faster and easier, even in low-light conditions. The Core TX 1-4x24 even includes a throw lever for lightning fast, on-the-fly magnification adjustments.

This video and description contains affiliate links, which means that if you click on one of the product links, we'll receive a small commission.

Please check my Homepage for coupon codes and savings from many companies, click the link below:
https://carolinaedcreviews.wix....site.com/carolinaedc

Looking for body armor, then check out Premier Body Armor and use code "JOHNN24" for 10% off link below:
http://premierbodyarmor.com/carolinaedcreviews

Check out Wilder tactical and use Code "JOHNN35" for 10% off link below:
http://wildertactical.com/carolinaedcreviews

Go grab an ankle medical kit from Lynx Defense by using code "CAROLINAEDC" for 10% off link to buy:
https://lynxdefense.com?ref=410

Upgrade your barrel and slide from Blacklist Industries:
Use code "CAROLINAEDC" for $10 off orders over $100

Grab an IFAK or medic from Mymedic:
"CAROLINAEDC" saves 15% off
http://bit.ly/2RHvdeb

Grab a glock slide from Rockslide USA:
Use code "CAROLINAEDC" get free shipping on all orders

Use "CAROLINAEDC" for 10% off at Angry Bear Arms on Fiber optics handgun sights

go to www.tacpack.com and use code "CAROLINAEDC" save $10 off your first month box!

Use "CAROLINAEDC" for 10% off at XS SIGHTS for your handguns, rifles and more!

Grab a binary trigger from franklin armory:
Use code "CAROLINAEDC" save 10% off

Check out Je-Machine Tech:
use code "EDC15" for 15% off

Get deals everyday or week from Palmetto State Armory:
http://bit.ly/2Fb06CP

Looking for Utility knife check out Giltek and use coupon code "CAROLINAEDC" for 10% off:
https://gil-tek.com/

Support the channel by buying a T-shirt or Hoodie from Forged from Freedom:
http://bit.ly/2P39mt9

Subscribe to Alpha Outpost "CAROLINAEDC" for 15% off, first box is $5:
http://bit.ly/2ABcKss


If you like to send me your products for review:
P.O. Box 264
Forest City, NC 28043

Follow me on Instagram at:
@Carolina_edc_review

Back up IG account:
@carolina_edc_review2

Facebook : https://www.facebook.com/CarolinaEDCReview/

#carolinaedcreview

DISCLAIMER: my videos are strictly for documentary, educational, and entertainment purposes only. Imitation or the use of any acts depicted in these videos is solely AT YOUR OWN RISK. All work on firearms should be carried out by a licensed individual and all state and federal rules apply to such. I (including YouTube) will not be held liable for any injury to yourself or damage to your firearms resulting from attempting anything shown in any our videos. I do not endorse any specific product and this video is not an attempt to sell you a good or service. I am not a gun store and DO NOT sell or deal in firearms. Such a practice is heavily regulated and subject to applicable laws. We DO NOT sell parts, magazines, or firearms. These videos are free to watch and if anyone attempts to charge for this video notify us immediately. By viewing or flagging this video you are acknowledging the above.
Show more