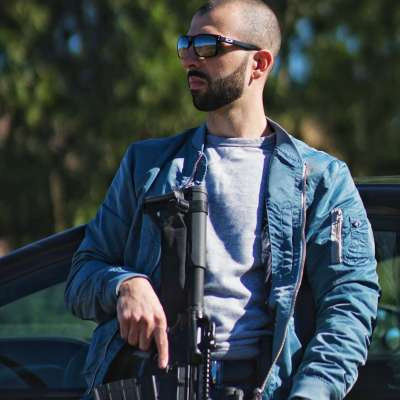 Surefire EDCL2-T [Full Review]
309 Views
This is a review of the Surefire EDCL2T tactical flashlight that serves as a great everyday carry light. Here I take this flashlight out for some real world testing at various distances and explain some of the lights benefits along with its shortcomings. This flashlight has a long throw (TIR lens with 1200 lumens) and the flood on the light isn't bad either. The color is slightly warm for my taste, but it's not a dealbreaker whatsoever. I also compare this light to the Olight S1 mini Baton (600 lumens) since it's my only other EDC light and highlights many of the pros and cons of the EDCL2T. I compared the Surefire Tactician to this light prior to purchasing and found that this light would fit my needs better. This is in my opinion the best tactical flashlight of 2018.

Amazon Link: https://amzn.to/2GUC5gI

Like this content? Consider supporting me on Patreon where you will get exclusive access to unpublished videos, behind the scenes, coupons, and the satisfaction of supporting pro-freedom content.

https://www.patreon.com/WeRunGuns

I am an Amazon associate which means I receive a small commission if you purchase ANYTHING through the Amazon link at no cost to you. You still pay the same price as going through the main page, but it helps me out. Please LIKE, SHARE, and SUB if you enjoyed. Thank you for your continued support.
Show more