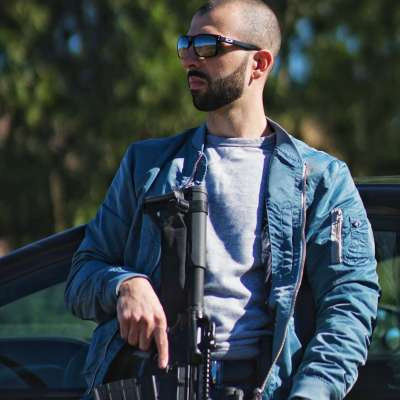 Surefire X300 Ultra [Unboxing + Review with Field Testing]
340 Views
This is a review of the Surefire X300 Ultra (X300U-B) with 600 lumens of blinding power for any pistol or rifle. This tactical flashlight easily mounts to almost any weapon system with a rail and has excellent throw, with enough flood for your peripheral vision with the TIR lens as well. I also compare this light to the Streamlight TLR-1 and the Olight S1 mini baton. I mount it as a pistol light to the Glock 19 and as a rifle light to the SCAR 17S. Below are Amazon links to the products mentioned:

Surefire X300 Ultra: http://amzn.to/2GEf8Or
Streamlight TLR-1 HL http://amzn.to/2FHVLqp
Olight S1 Mini Baton http://amzn.to/2G2jHEj
Surefire EDCL2-T http://amzn.to/2IyRx2u

Like this content? Consider supporting me on Patreon where you will get exclusive access to unpublished videos, behind the scenes, coupons, and the satisfaction of supporting pro-freedom content.

https://www.patreon.com/WeRunGuns

I am an Amazon associate which means I receive a small commission if you purchase ANYTHING through the Amazon link at no cost to you. You still pay the same price as going through the main page, but it helps me out. Please LIKE, SHARE, and SUB if you enjoyed. Thank you for your continued support.
Show more