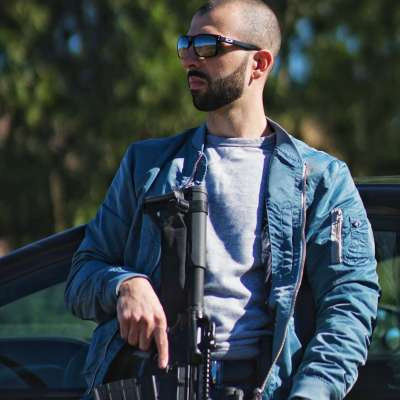 Talon Grips Glock 19 Custom Install
419 Views
Choosing between granulate and rubber texture for Talon Grips can be a tough decision for Everyday Carry (EDC), but why not have the best of both? Here I demonstrate how to install the granulate grip onto my Glock 19 and then sand the part of the grip that would be rubbing against your skin during carry from your holster.

Amazon Links:
TALON Grips for Glock 19, 23, 25, 32, 39 (Pre Gen 4) Granulate https://amzn.to/2oeEr17
Raven Concealment Eidolon Holster EG19 RH BK FULL
https://amzn.to/2PIBF0H

Consider supporting the channel on http://www.patreon.com/WeRunGuns

Instagram: @WeRunGuns

I am an Amazon associate which means I receive a small commission if you purchase ANYTHING through the Amazon link at no cost to you. You still pay the same price as going through the main page, but it helps me out. Please LIKE, SHARE, and SUB if you enjoyed. Thank you for your continued support.
Show more