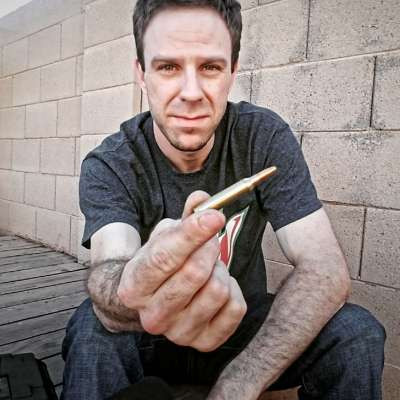 THIS Makes Your CHEAP AR-15 Feel Expensive??
705 Views
Let's go overs 10 ways to make your Cheap AR-15 Feel Expensive....

Parts List and Codes
https://bit.ly/31US8tA

My Merch
https://bit.ly/3xlRrmX

My Favorite Gear on Amazon
https://amzn.to/2SbtFW9




My Camera Gear

My Favorite Camera
https://amzn.to/316tuWG

My Backup Camera
https://amzn.to/3FAp9K7

Gimbal
https://amzn.to/3pwsuV1

Super Sharp Lens
https://amzn.to/3EvSynG

My EDC Lens
https://amzn.to/3EtYltL

My Small Tripod
http://amzn.to/2GEVssM

My Main Tripod
https://amzn.to/3zbuBRy

Drone
https://amzn.to/3FytuxD




Today we're talking about the Best AR-15 Upgrades. It doesn't matter if it's a 5.56 , 300 blackout, Skeletonized AR15, The Most Powerful AR15, or a .308 AR10 these AR-15 mods will make your AR-15 or AR-15 pistol feel expensive.

Maybe you're a fan of Demolition Ranch, Kentucky Ballistics, Brandon Herrera, or Garand Thumb. I'm a huge fan myself. If that's the case I must warn you. I'm not that entertaining and I don't care about "How deep into dirt will it go?" nor do I care about "Is titanium bullet proof?"

Perhaps you're an AR Guys vs AK Guys, personally I like both. Or maybe your a fan of "Worst Internet Gun Fails" The Darwin Awards.

There also might be a chance you like seeing videos like "My 50 Cal Exploded" or "50BMG vs Atlas Stone". Heck yeah me too.

At the end of the day, my goal is to give you straight up gun reviews and show you what works and what doesn't plain and simple.


Affiliate disclaimer: some of the above links maybe affiliate links, which may generate me a sales commission. For example, my YouTube Gear listed above is in association with the Amazon affiliate program and I'm an amazon associate.. "
Show more