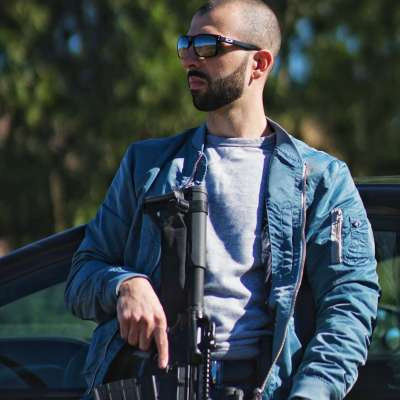 Top 5 Tips for Traveling With a Firearm
143 Views
Here I discuss everything you need to know about traveling with a gun on an airline. My personal experience is with Delta and I share some of the things I have learned. Although I have only travelled with a handgun and not a rifle, the procedure is similar. Always call the airline ahead of time for more specific details to their rules and regulations. Also make sure to have a quality firearms case and locks. I also share what guns, magazines and ammo I travel with in my case along with some shooting at the end. (I keep my holster in my checked bag outside of gun case).

Amazon Links:
Master Lock Padlock https://amzn.to/2PUDHet
Pelican 1170 Case With Foam https://amzn.to/2NFATjI

Consider supporting the channel on http://www.patreon.com/WeRunGuns

Instagram: @WeRunGuns

I am an Amazon associate which means I receive a small commission if you purchase ANYTHING through the Amazon link at no cost to you. You still pay the same price as going through the main page, but it helps me out. Please LIKE, SHARE, and SUB if you enjoyed. Thank you for your continued support.
Show more