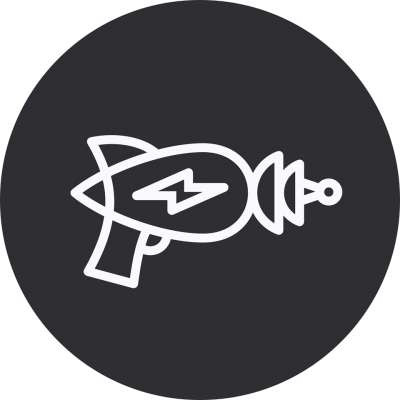 We ate WHAT? Survival & Hiking Food Taste Test [Review]
65 Views
Summer's here, and it's time to get outside and hike! A critical component of any hiking, camping, or survival situation is nutrition - so what's worth taking with you out on the trail?

In this video, Allison and John give you their (mostly) blind thoughts on 5 different types of popular hiking and survival oriented meals. From Mountain House, to Russian MREs, to nutrient dense survival bricks - follow along as we give our honest and genuine reactions! What food should you take on your next outdoors trip?

Checkout the link below for the full article!

► http://pew.link/SurvivalFood


► American MREs!
https://amzn.to/30nm1MS

Russian MREs!
► https://amzn.to/2Js6TrM

Mountain House Meals - Our Fave!
► https://amzn.to/2xTfTjn

SOS Neutron Star Emergency Rations
► https://amzn.to/2xTg4ex

More Nutrient Bricks!
► https://amzn.to/2XIB9m0

Big ol' Bucket o' Wise Food
► https://amzn.to/2xLTQL2

Augason Farms 30 Day Food Supply
► https://amzn.to/32ifsNf



Subscribe for more Pew Pew!
► http://www.youtube.com/subscription_c...

Laugh at dumb stuff with us on Facebook!
► https://www.facebook.com/pptactical/

Follow us on Instagram!
► https://www.instagram.com/pewpewtactical



Check our favorite Survival Knives here!
► http://pew.link/SurvivalKnives

The best hiking and survival water filters!
► http://pew.link/WaterFilters

Essential SHTF Gear!
► http://pew.link/SHTF



DISCLAIMER: Our videos are strictly for documentary, educational, and entertainment purposes only. Imitation or the use of any acts depicted in these videos is solely AT YOUR OWN RISK. All work on firearms should be carried out by a licensed individual and all state and federal rules apply to such. We (including YouTube) will not be held liable for any injury to yourself or damage to your firearms resulting from attempting anything shown in any our videos. We are not a gun store and DO NOT sell or deal in firearms. Such a practice is heavily regulated and subject to applicable laws. Our Videos Don't include any instructions on manufacturing firearms, assembling parts, or installing prohibited accessories like bumpstocks, gatling triggers, auto sears or any accessory that allows a firearms to simulate full auto fire. Our Videos Don't link to any websites that sell firearms or firearms accessories. This video also doesn't contain any discount codes, nor does this video promote the sale of firearms, bumpstocks, gatling triggers, binary triggers, auto sears, magazines with a capacity greater than 30 rounds, or any other item on YouTube's list of prohibited items listed in their Community Guidelines. We DO NOT sell parts, magazines, or firearms. These videos are free to watch and if anyone attempts to charge for this video notify us immediately. By viewing or flagging this video you are acknowledging the above. Fair Use: In the rare instance we include someone else's footage it is covered in Fair Use for Documentary and Educational purposes with intention of driving commentary and allowing freedom of speech.

This video and description contains affiliate links, which means that if you click on one of the product links, we'll receive a small commission. This helps us cover the cost of beer, ammo, and video production so that we can keep bringing you the Pew Pew content you love. Thanks so much for your support!
Show more