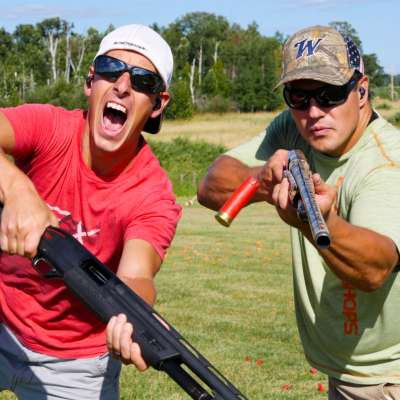 Winging Clays with the WingOne – Shoot 2 Thrill #10
163 Views
Trick Shot – Steve attempts to use the WingOne to throw a clay, reload, and throw a second clay, then pick up the gun and shoot them both before they reach the ground.

Pro Tip - A few key concepts to successfully introducing someone new to the shooting sports.

Better Brother – Aaron and Steve go head to head to see who can make the other miss first using the WingOne.
Show more