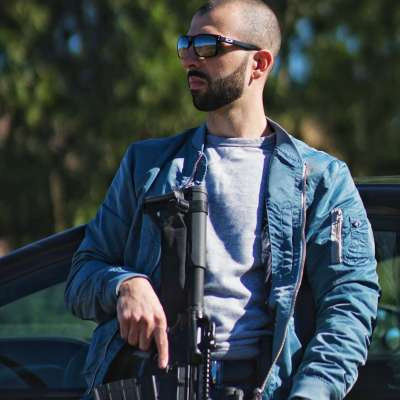 Wireless Home Security Camera by Portocam Review
114 Views
This is a review of the portocam home security camera with 360° Fisheye Panoramic Camera 1080P WiFi Cam with Motion Detection, Two-Way Audio for home, office or man cave. Night Vision: WF99 IP cam supports clear black-and-white video in low illumination with viewing distance up to 32 feet.

Amazon link to Portocam Security Camera: https://amzn.to/2VaJCSI
SanDisk Micro SD 128 GB: https://amzn.to/2LfCznb

DISCOUNT CODE: "WERUNGUNS" to get 5% off any order at https://caagearup.com
Ammo² is now providing ammo for the channel, check them out! https://ammosquared.com/
Back Up Channel: https://www.youtube.com/channe....l/UCvYFQQl3lgxroDa6Q
IG: @WeRunGuns
https://www.patreon.com/WeRunGuns

I am an Amazon associate which means I receive a small commission if you purchase ANYTHING through the Amazon link at no cost to you. You still pay the same price as going through the main page, but it helps me out. Please LIKE, SHARE, and SUB if you enjoyed. Thank you for your continued support.
Show more