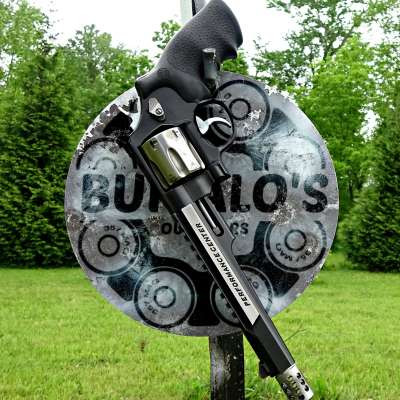 Youth .22 with Red Dot Sight
115 Views
Primary Arms Advanced Micro Dot on the Savage Rascal youth 22 LR. I did this for a couple of reasons 1 he liked it and shoots better with it 2 I can help him develop the habit of shooting with both eyes open as I explain in the video.
For more info on the red dot sight in this video:
https://youtu.be/So5Mpjysgyw
For more info on the rifle in this video:
https://youtu.be/hggKtw2QePw
Check me out on Facebook:
https://www.facebook.com/TheBu....ffaloAndRicochetShow
Disclaimer: My videos are for entertainment purposes only, imitation or the use of any instruction shown in the videos is solely AT YOUR OWN RISK. Buffalo/BMCTrip or any other party involved in the making of this video will not be held liable for any injury to yourself or damage to your firearms resulting from attempting anything shown in any our videos.
Show more