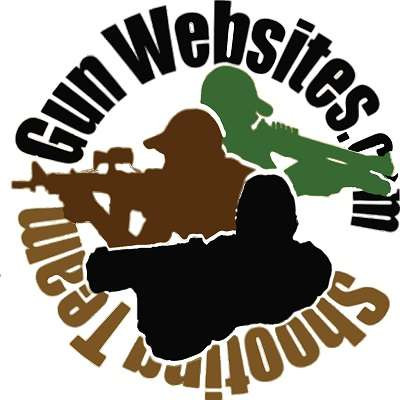 Daily Gun Show is on GunStreamer and We Talk Guns LIVE Every Week Night Join in the gun Conversation
130 Views
2A Patch Batch

Daily Gun Show
Join in the Conversation about Guns
Midnight EST (9om PST)
We Talk Guns LIVE Every Week Night
(Since 2015)

We host a Panel Discussion about firearms. Real Gun Talk, Real people, real opinions, real experience
http://DailyGunShow.com

Join in and be part of the conversation about guns on GunChannels.com
http://gunchannels.com/DailyGunShow
-------------------------------------

Each show we feature
a Gun Shop of the Day
a 2A Creator of the Day
and Firearms History of the Day
Monday Motivation
We talk behind the scenes of 2A Media. Grab a Camera, Microphone, Keyboards or a Phone.. and Join in the creation of 2A Media online. We talk nut & bolts and tips & tricks. Using phones, cameras, software, online platforms as well as how to netowrk, finance and have FUN with your 2A projects

For more info, check out Minuteman University

We also watch the Gun Calendar and talk about upcoming firearm industry events, 2A History, Gun History Anniversarys and local events people add to Every 2nd Matters and GunChannels.com

Tuesday Theme
2A Tuesday We focus on a different State Each Week, and look at their firearms laws, and firearms history.

We features a Gun Owners Rights group and look at their history, focus and successes

For more info on 2A Organizations and Laws, check out Every 2nd Matters

Wednesdays Subject
Each Wednesday we look at Firearms in Entertainment. Historicaly, into the future and back again. Movies, Books, Magazines and now Podcasts, Videos and Memes

We judge the best photograph on Instagram that uses the hashtag #DailyGunShow
Use the tag #DailyGunShow and be in the running

CHeck out the Daily Gun Show on Instagram

Thursday Topics
On Thursday we cover CCW and FIrearm Training topics.
Training doesnt cover all of CWW, and CCW is just a portion of firearms training, we attempt to eplore it all.

For more information check out AfterAction.net

Friday Focus
We look at Firearms Technology and the Gun Industry on Fridays show. Not just the new gizmo, or latest model. We talk about companies, the industry next steps, where we came from and whats next. We talk materials, technology and new designs.



Daily Gun Show is now DGS on GunStreamer
https://gunstreamer.com/@DailyGunShow

----------------------------------

Gun Websites.com is the hub of all our projects.
Keep up to date, join our newsletter
http://GunWebsites.com
----------------------------------

Gun Channels in an online community for shooters, built by Gun Websites. Anyone can join. Talk about guns, Watch Firearms Content, Ask & Answer Gun Questions.
Check it out
http://www.GunChannels.com
----------------------------------

Support our efforts online, check out our Firearm Playing Cards, Custom Patches & Stickers
Our online store is Gear Websites
http://GearWebsites.com
---------------------------------

Check out all our projects on Patreon
https://www.patreon.com/GunWebsites
---------------------------------

Check us out on Gun Streamer
https://gunstreamer.com/@GunWebsites
---------------------------------

We encourage you to Take a CCW Class Every Year, Practice Every Month, and Carry Every Day
Thank you for watching Gun Websites !!
Show more