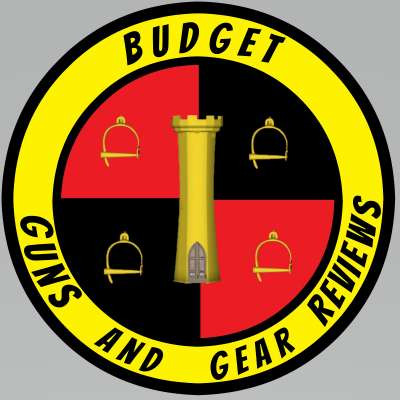 RotP Single Shot- VA Statists Go Full Jackboot Fascist- Want To Ban Shooting Ranges!
234 Views
King Northam and his crowd of Virginia Statists plan to go full jackboot by shutting down ALL privately owned indoor shooting ranges! John Crump, Virginia Director for the Gun Owners of America, joined us to talk about the VA Democrats' plan...

Get your official Budget Guns and Gear Reviews loot in our Swag Store!: https://budgetgunsandgear.com/swag-store/

Check out our new Spreadshirt store!
https://shop.spreadshirt.com/b....udget-guns-and-gear-

Check out our Influencer Store for gear we use and recommend!:
https://www.amazon.com/shop/bu....dgetgunsandgearrevie

Check out Budget Guns and Gear Reviews on the web:
http://www.budgetgunsandgear.com

Be a Budget Buddy on Patreon!:
https://www.patreon.com/budgetgunsandgear

Like Budget Guns and Gear Reviews on Facebook:
https://www.facebook.com/budgetgunsandgear/

Follow us on Twitter: @BudgetGunsnGear

All original content by Budget Guns and Gear Reviews
Credit: Michael Kreitzer
budgetgunsandgear@gmail.com
Footage by freestockfootagearchive.com
Static sound by Mike Koenig via Soundbible.com
Thumbnail image: This image was originally posted to Flickr by papertygre at https://www.flickr.com/photos/64412371@N00/9737808

AFFILIATE DISCLOSURE
----------
Under the rules and regulations set forth by the FTC, this message is to inform you that Budget Guns and Gear Reviews is an affiliate marketer for many different companies.
----------
SAFETY NOTICE
----------:
All activities shown in our videos are done within an approved facility and under the supervision of a professional. Further, we observe all local, state and federal regulations.
Show more